Espresso Cupcakes are a unique cupcake recipe that combines the bold flavor of espresso, sweet and fluffy cupcakes, and a rich espresso buttercream frosting. It's the perfect dessert recipe for coffee lovers.
Coffee shop meets bakery with these espresso cupcakes! I just love the combo of flavors in these sweet treats: the bitter coffee flavor is balanced out by the sweet cupcakes and buttery frosting on top. They're definitely a step up from your run-of-the-mill cupcakes, especially if you love a cup of joe!
This is an easy one-bowl cupcake recipe that's so easy. Just mix, bake, and frost.
Espresso Cupcake Ingredients
Whole milk
Vegetable oil
Large eggs
Pure vanilla extract
Granulated sugar
All-purpose flour
Instant espresso powder
Baking powder
Espresso buttercream frosting
How to Make the Cupcakes
Whisk: Combine the milk, oil, eggs, and vanilla in a large mixing bowl. Whisk until smooth. Add the sugar and whisk again.
Mix: Add the flour, espresso powder, and baking powder. Use a spatula to stir until just combined.
Bake: Spoon the batter into a prepared cupcake pan lined with cupcake liners. Bake the cupcakes for about 15 minutes or until a toothpick comes out clean.
Cool: Transfer the cupcakes to a wire rack to cool completely before frosting them.
How to Make Espresso Buttercream
Cream softened butter in a large bowl until it's smooth. This will only take about 30 minutes. You can do this with a stand mixer fitted with a paddle attachment or with a hand mixer.
While mixing at low speed, slowly add powdered sugar to the butter. Once it's mixed in, add espresso powder and vanilla extract.
Increase the mixer speed to medium-high and beat the frosting for a minute or so. Once it's light and fluffy, it's ready.
Transfer the frosting to a piping bag or large Ziplock bag with a corner snipped off. Pipe the buttercream onto the cooled cupcakes.
Optional decorations: Decorate the cupcakes with plain espresso beans, chocolate-covered espresso beans, mini chocolate chips, or grated chocolate, or serve them plain.
Recipe Tips
Espresso powder: For the best flavor, use high-quality espresso powder.
Cupcake ingredients: Use room temperature ingredients. This will make it easier to mix the batter, so you don't end up over-mixing it.
Baking: You will need about 1/4 cup of batter for each cupcake mold in the pan. Use a measuring cup so that your cupcakes are of equal size.
Make ahead: You can make and bake the cupcakes a day ahead and store them in an airtight container at room temperature. Frost them before serving.
Variations: You can skip the homemade frosting and use storebought to make these easier. Vanilla or chocolate frosting would work great!
Storage Tips: Frosted cupcakes will keep for a few days in the refrigerator. Keep them in an airtight container. You can freeze unfrosted cupcakes for up to a month.
I hope you enjoy these homemade espresso cupcakes! Don't forget to enjoy them with a cup of coffee for the very best experience ☕
Happy baking,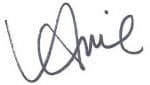 More Cupcake Recipes
📣 Do you love this recipe? I would love to know! Leave a comment below the recipe, along with your recipe star rating.
Print
The nutrition is an estimate only. It was calculated using Nutrifox, an online nutrition calculator.