This White Mac and Cheese will soothe your cheese-lovin' soul with its rich and creamy cheddar-Fontina cheese sauce, tender pasta, and quick prep time. This is what to make when you're craving some cheesy pasta comfort.
One of the many things I love about life is mac and cheese – it's like a great friend who's there to offer up some comfort and good feels when you need it most. Even if it's been a while since mac and cheese and I have met, I can always depend on what it has always delivered: good old-fashioned cheesy pasta comfort food goodness.
And today, it's a white mac and cheese recipe made with white cheddar cheese for an old-school flavor and Fontina cheese to amp up the rich and creamy factor. It's made on the stove top, so it's easy, and the taste and texture has a nostalgic blue box-meets-Panera mac and cheese vibe, but trust me on this, it's a million times better.
Ingredients
Rotini pasta or any short pasta shape like elbow macaroni, penne, or cavatappi.
Unsalted butter
Cornstarch
All-purpose flour
Garlic powder
Ground dry mustard
Kosher salt
White pepper – this type of pepper is – surprise! – white and has a mild flavor. You can use black pepper in its place if you prefer.
Whole milk – half and half also works for a more decadent sauce.
Shredded Fontina cheese
Shredded white cheddar cheese – don't use an aged white cheddar cheese because it will make the sauce grainy.
Chopped parsley for garnish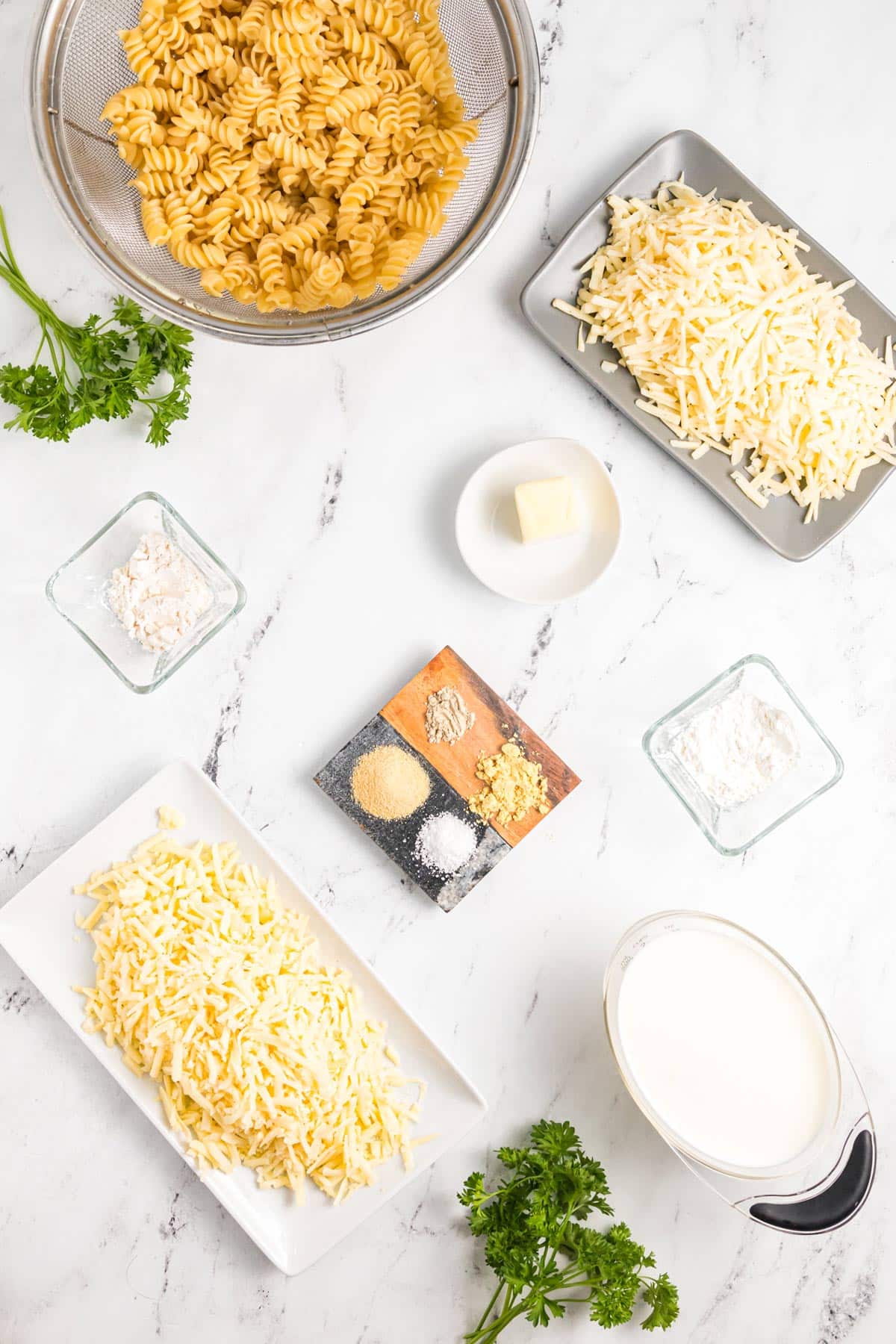 💌 Sign up for the Girl Gone Gourmet Newsletter and get recipes delivered straight to your inbox!
Instructions
Boil the pasta to al dente in a large pot following package instructions. While the pasta boils, combine the cornstarch, flour, garlic powder, ground mustard, salt, and pepper in a small bowl.
Melt the butter in a large saucepan over medium heat. Add the flour mixture and stir for a minute or so until smooth. This creates a roux that thickens the sauce.
Slowly add the milk while whisking continuously. There should be no lumps. If lumps form, stop adding the milk and whisk to remove them before adding the rest of the milk.
Heat the mixture for a few minutes, and then add the shredded cheese in small batches, stirring with a rubber spatula until the cheese is melted.
Drain the noodles and add them to the cheese sauce. Stir to coat the pasta evenly in the sauce and garnish it with parsley for serving.
Tips
What I love about this white cheddar mac and cheese is that it goes from pot to plate in about 30 minutes.
You can fancy it up and spread it in a baking dish and sprinkle more cheese (like cheddar or Parmesan cheese) over the top. Pop it under the broiler to melt the cheese. You get those golden brown spots, too, which are always nice.
Or sprinkle seasoned buttered bread crumbs over the top and broil them until crispy.
It's best when it's made, but leftovers will keep in an airtight container for a few days in the refrigerator. When you warm them up, you may need to add a few splashes of milk to loosen the cheese sauce.
I hope you give this creamy stovetop mac and cheese a try. Save it for a day when you want a cheesy pasta hug. It won't disappoint.
Happy cooking,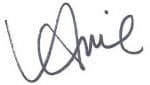 More Comfort Food Recipes
📣 Do you love this recipe? I would love to know! Leave a comment below the recipe along with your recipe star rating.
Print
The nutrition is an estimate only. It was calculated using Nutrifox, an online nutrition calculator.