Must-Make Meatball Recipes
Browse lots of different meatball recipes! From Italian meatballs to meatballs as a main dish or appetizer, there are so many ways to make them. Whether it's beef meatballs, chicken meatballs, pork, or turkey, I think you'll find some amazing new recipes to try.
I hope you've found some new meatball recipes to try!
Happy cooking,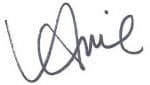 More Recipe Collections
Post updated from the archives. First published in October 2017.