This simple lemon cupcake recipe makes a batch of cupcakes that are bright with lemon flavor from fresh juice and zest. Add a creamy coconut frosting to finish them for a sweet dessert everyone will love.
Bright and cheery lemon cupcakes are on deck today for you! These sweet treats are the anecdote for the lingering grey skies, snow flurries (in Wyoming, we are still getting snow!), and other end-of-winter weather annoyances. Around here spring is almost here, and these cute lemon cupcakes with coconut frosting are the perfect way to celebrate.
Are you on team lemon desserts? If so, you are going to love these.
Recipe Notes
I have a thing for cupcakes. They're easy to share, easy to transport, and, let's face it, they make people smile. Unless they are very grumpy, in which case I recommend offering that person two cupcakes.
This recipe is easy and you can make it as fancy or simple as you like – at the basic level, they are soft and tender lemon cupcakes topped with a tropical coconut frosting. Add some zest and shredded coconut for decoration or leave it off. Hate coconut? I have some other frosting suggestions you might like.
They are perfect for so many occasions – summer celebrations like Memorial Day, July 4th, or Labor Day weekend. Make a batch for Easter or a birthday celebration. Make them for no other reason but to treat yourself.
Lemon Cupcake Ingredients
Granulated sugar
Softened unsalted butter
Large eggs – it's great if they are at room temperature. This makes it easier to mix them, but it's not absolutely necessary.
All-purpose flour
Salt
Baking powder
Vanilla extract
2% milk – you can also use whole milk or buttermilk
Fresh lemon juice
Lemon zest
How to Make Them
Line a cupcake pan or muffin pan with paper liners and preheat oven to 350°F.
Using an electric mixer or stand mixer fitted with a paddle attachment beat the softened butter in a large bowl until light and fluffy. Add eggs one at a time and continue beating the mixture until well combined.
In a separate bowl, whisk the flour, salt, and baking powder. Add half of the dry ingredients to the wet ingredients and mix at low speed until combined. Repeat with the rest of the flour mixture.
Add the vanilla extract, milk, lemon juice, and lemon zest. Mix until just combined and then fill each cupcake liner 3/4 full with batter.
Bake the cupcake for 12 to 15 minutes or until a toothpick comes out clean. Ovens vary, so check on them early so they don't overbake. Cool cupcakes for at least 10 minutes in the pan before transferring them to a wire rack.
How to Make the Frosting
The frosting is a quick coconut frosting…
Softened unsalted butter
Powdered sugar
Vanilla extract
Coconut extract
2% milk
Lemon zest and unsweetened coconut flakes for decoration
Beat the butter in a medium bowl on medium speed until light and fluffy and then add the confectioner's sugar in small batches while continuously mixing. Mix until it' well combined.
You can use a piping bag to pipe the frosting onto the cooled cupcakes or add a dollop and spread it with a dinner knife. Add the shredded coconut and lemon zest decoration, if using.
Recipe Tips
You can make the lemon cupcakes a day in advance and make the frosting and frost them the next day. Plain cupcakes will keep well for a day or so at room temperature. You can also freeze them for up to two months and thaw them later.
Frosted cupcakes will keep for two to three days at room temperature. Just make sure to keep them in an airtight container.
You can switch the frosting if you don't like coconut – here are some other frosting recipe options you might like, too:
Fresh, bright, and lemony. These lemon cupcakes will bring the sunshine!
Happy Baking,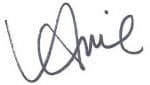 More Cupcake Recipes
📣 Do you love this recipe? I would love to know! Leave a comment below the recipe, along with your recipe star rating.
Print
The nutrition is an estimate only. It was calculated using Nutrifox, an online nutrition calculator.