Gazpacho is a classic summer soup made with fresh tomatoes, cucumber, and onion that takes minutes to make and is served cold for a refreshing dish. It's the best dish to serve on a hot day and a great way to use fresh summer produce in an easy recipe.
Cool, refreshing, healthy, and delicious. Homemade gazpacho has a lot going for it, which is probably why it's a beloved summer soup. It's also a flexible dish flavor-wise, with a few basic ingredients you can easily add to the recipe to create a cold soup that suits your tastes.
At a basic level, gazpacho is a cold soup that originated in Spain. It's served during the summer when fresh tomatoes, cucumbers, and other veggies are at their peak. Many Spanish gazpacho recipes have tomatoes, bell peppers, fresh herbs, and olive oil. Some also have white bread which acts as a thickener. This version I'm sharing is a little scaled-down and so, so simple to make.
Recipe Highlights
This is a gazpacho without bread. I've made versions in the past with it, but for this one I add crunchy croutons as a optional garnish.
For the veggies, I stick to tomatoes, cucumber, garlic, and a little red onion. You can add some red bell pepper or green pepper if you like, but I think it tastes great without it.
The only hard part of this recipe is waiting for the soup to chill. But, once it is your patience is rewarded with refreshing cold soup bursting with summer flavors.
You can serve this chilled soup as an appetizer or starter or as a light meal. There's nothing better for a hot summer night.
Ingredients
Chopped tomatoes
Chopped English cucumber
Minced garlic
Chopped red onion
Olive oil
White wine vinegar – or try sherry vinegar or red wine vinegar.
Fresh thyme leaves
Salt and pepper
Best Tomatoes for Gazpacho
For the best gazpacho, use fresh in-season ripe tomatoes. Any variety will work, but the most common to use are Roma tomatoes. For this recipe, I used a variety of tomatoes including heirloom tomatoes for garnish.
The nice thing is that you don't need to peel the tomatoes for this soup – a high-speed blender or food processor will ensure the soup is nice and smooth. The only prep you need to do is to remove the tomato cores before you blend them.
How to Make It
Place all of the ingredients in a blender or food processor and puree until the soup is as chunky or smooth as you like it.
Transfer the soup to an airtight container and chill it for at least two hours, or overnight. This will allow the flavors to fully develop.
Serve the gazpacho chilled with the garnishes if using. Store the leftovers in an airtight container in the refrigerator for up to three days.
Garnish Ideas
You can serve the cold tomato soup as is, or add some garnishes.
Sliced tomatoes
Croutons
Grated Parmesan cheese
Chopped herbs like parsley, chives, and fresh basil
Black pepper and salt, to taste
A drizzle of extra virgin olive oil
There are plenty of summer days left to go, so there's no better time to hit up the farmer's market and make a batch of fresh gazpacho. Enjoy!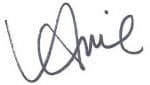 More Fresh Tomato Recipes
Print
Post, recipe, and photos updated from the archives. First published in July 2011.