This jalapeno popper dip is an easy appetizer recipe. You can make it a day in advance and serve it with crackers or chips. Or, use it as a spread to make pinwheels, sandwiches, or wraps. It has all of the flavors of bacon-wrapped jalapeno wrappers but served up as a cold and creamy dip instead.
Despite not yet watching one football game this year, I've been all about the game-day recipes like homemade mozzarella sticks and dips of all sorts like this jalapeno popper dip I'm sharing today.
It was, in fact, the bacon-wrapped jalapeno poppers I shared last June and the pimento cheese I share just a week or so ago that led to this easy dip. I took the best from the poppers and mixed it up like I mixed the pimento cheese dip so, in the end, you have a dippable/spreadable appetizer that's perfect for game-day snacking.
This jalapeno popper dis is a make-ahead, cold and creamy dip that's great for crackers but also as a spread. More on that in a minute, but first…
Jalapeno Popper Dip Ingredients
Cream cheese
Sour cream
Diced jalapeno
Cilantro
Lime zest
Monterey jack cheese
Bacon
How to Make Cold Jalapeno Popper Dip
If your cream cheese is softened, add all of the ingredients to a bowl and mix with a spatula until combined.
If you forget to soften your cream cheese (like I do pretty much all the time), just cut it into cubes and mix it with the sour cream in the food processor. It's a lot easier than trying to mix cold cream cheese by hand. Stir in the rest of the ingredients, and ta-da, the jalapeno popper dip is done.
Cover the bowl and chill it for at least for a few hours to allow the flavors to develop. Better yet, make the dip a day before you want to serve it.
I like to let it stand at room temperature for 10 or 15 minutes before serving so the cream cheese softens a bit.
It's Not Just a Dip! Other Ways to Serve It
Yes, you can serve this jalapeno popper dip with sturdy chips or crackers, but there are other ways to use it, too! I love multi-functional recipes that serve a few different purposes…
Use it as a sandwich spread: toast your bread and top it with some of the spread, and pile on the turkey, cheese, and sliced avocado.
Spread the dip on tortillas, roll them up, chill them, slice, and call them jalapeno popper pinwheels – another great game-day snack.
Toast a bagel (or slices of bread), top it with the spread, add an egg and enjoy a jalapeno popper breakfast sandwich.
Grab some celery sticks, fill them with the spread and enjoy them as a healthy-ish snack.
Make a sandwich wrap: spread the jalapeno popper dip on a tortilla, add your favorite lunch meat, some lettuce, and other veggies, wrap and enjoy.
Happy game-day snacking 🏈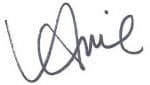 More Appetizers and Snack Ideas
I love a great game-day snack – here are a few more appetizer recipes in case you're looking for more ideas…
📣 Do you love this recipe? I would love to know! Leave a comment below the recipe along with your recipe star rating.
Print
The nutrition is an estimate only. It was calculated using Nutrifox, an online nutrition calculator.