Cozy meatball soup with wild rice will warm you up on a chilly day. The juicy, tender turkey meatballs cook right in the broth and make this soup extra hearty. Add some garlic toast on the side to soak up every last drop.
It's the start of cozy season which means it's soup season, and I am here for it. And today, we have a delicious way to kick things off: meatball wild rice soup.
It combines many things I love: tender, juicy meatballs, a flavor-loaded broth, perfectly tender veggies, and rice to make it extra filling. It's no side soup – it's a main dish star.
It does take time because we're making meatballs from scratch, and the rice needs to be made ahead. Consider it a weekend recipe when there's time to focus – the reward, I promise, is worth it.
That said, I have a few shortcuts and variations if you're short on time because I would hate for you to miss out. Even with some adjustments, it's still an excellent soup. Cozy, satisfying, and perfect for sweater weather.
Ingredients
Cooked wild rice – This adds a nutty flavor and it's lightly chewy texture works well in soup. You will need to cook it first (it takes about 45ish minutes to cook) and then add it to the soup at the end.
Large egg
Seasoned breadcrumbs
Italian seasoning
Kosher salt and ground black pepper
Ground turkey – Lean turkey works great because the meatballs are poached in the soup so they don't end up dry (no need to brown them first!). Also, because it's lean, the meatballs won't make the soup greasy.
Olive oil
Diced onion
Diced celery
Diced carrot
Minced garlic
Fire-roasted diced tomatoes – I love Muir Glen canned tomatoes.
Chicken stock – Or you can use vegetable stock.
Chopped parsley and grated Parmesan cheese for garnish
Substitutions and Shortcuts
Rice: Pretty much any kind of rice will work in this soup. I've made it with long grain white rice that takes about half the time to cook as wild rice. So, if you're short on time, feel free to sub fast-cooking rice. Heck, the instant rice that cooks in the microwave in one minute will work in this soup. Just as long as you cook the rice first, feel free to use your favorite.
Seasonings: If you don't have any Italian seasoning on hand, the same amount of dried herbs like oregano, parsley, and thyme will work, too. You can do a combo of what you have on hand – the total amount should equal one teaspoon.
Ground meat: As I mentioned, ground turkey works great because it's lean, but other lean ground meat will work, too. Ground chicken or lean ground beef would be good options. Ground pork would be delicious, but it might make your soup greasy.
Or use frozen meatballs: If you're really short on time, you can skip making the meatballs and use frozen ones instead. You might want to buy ones that are on the smaller side, so they're easy to eat.
Veggies: Hate to chop? Use frozen veggies instead. You can buy frozen mirepoix, a combination of onions, celery, and carrots.
💌 Sign up for the Girl Gone Gourmet Newsletter and get recipes delivered straight to your inbox!
How to Make the Soup
Cook the rice first, following the package instructions. While cooking, you can chop veggies and start the meatballs mixture. Once the rice is cooked, allow it to cool.
For the meatballs, mix the egg, breadcrumbs, seasonings, and half of the cooked rice in a large bowl. Scoop about two tablespoons of the mixture to form each meatball and place them on a sheet pan lined with parchment paper. Chill them in the refrigerator while you prepare the rest of the soup.
Sauté the onion, celery, and carrots in a large pot. Add some salt and cook them until they start to soften. Stir in the garlic and, once it's fragrant, add the tomatoes and stock.
Bring the soup to a boil and add a few chilled turkey meatballs. This will lower the temperature of the soup, so wait until it starts to boil again before adding more meatballs. Once you've added all of them, simmer them for about eight minutes.
Stir in the cooked rice and simmer the soup for five minutes. Garnish each serving with parsley and cheese.
Recipe Tips
There are parts of this recipe you can make ahead:
Meatballs: You can make them a day ahead, keep them covered in plastic wrap on the sheet pan, and store them in the fridge.
Rice: Cook the rice a day in advance and keep it covered in the refrigerator.
The rice will soak up a lot of broth, so if you have leftovers, you may need to thin the soup with extra broth when you warm it up. If you aren't planning to serve all the soup at once, I recommend storing the soup (with the meatballs) separately from the rice.
If you're ready to your cozy on, this meatball wild rice soup is a great one to make that happen! Give it a try soon and let me know what you think – I hope you love it ❤
Happy simmering,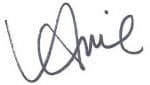 More Hearty Soup Recipes
📣 Do you love this recipe? I would love to know! Leave a comment below the recipe along with your recipe star rating.
Print
The nutrition is an estimate only. It was calculated using Nutrifox, an online nutrition calculator.