Fresh and light Mexican fruit salad is a combination of summer fruits dressed in a spicy-sweet dressing. It's a great cold side dish for any meal or make it for your summer potlucks, BBQs, or cookouts.
If you can't beat the summer heat, then I say fight fire with fire! Okay, maybe fight hot summer days with a refreshingly cool Mexican fruit salad with a spicy chili-lime dressing. It's a kicky salad that can be served any time of day when you're craving something light.
So many fruit salads can be cloyingly sweet – especially ones with pudding mixes, whipped cream, and other sweet dressings. Don't get me wrong, they are fine but when it's blazing hot lighter is better. Enter this Mexican fruit salad – there's nothing cloying about it. Just wonderfully fresh fruit tossed in a light but flavorful dressing lightly sweetened with honey with a kick of heat from the cayenne. Not too sweet – just perfectly balanced.
With the dog days of summer upon there's no better time than to make this salad inspired by Mexico.
Ingredients
Honey – or you can use agave nectar, too.
Fresh lime juice and zest
Cayenne pepper – or you can use the same amount of ancho chili powder for a smoky twist or other chile powder for a different flavor and heat level.
Sea salt
Diced watermelon
Diced honeydew melon
Blueberries
Sliced strawberries
Diced papaya
Sliced kiwi
How to Make It
In a small bowl, whisk together the honey, lime juice, zest, cayenne, and salt.
Place the fruit on a platter or in a large bowl and pour the dressing over the top. Toss to combine.
Refrigerate in an airtight container until you are ready to make it.
Recipe Tips
Fruit: If you can't find a type of fruit in this recipe, there are several other fruits that will work well. Cantaloupe, pineapple chunks, and mango. Also, and technically it's a vegetable, but jicama would work well, too.
Prep Tip: Look for prepped fruit in the produce department if you're looking for shortcuts. You can probably find cubed watermelon, honeydew, and a couple of others to make the prep a little easier.
Add-In Idea: For an extra savory flavor, add a sprinkling of fresh chopped cilantro.
Serving Tip: Serve the salad in a big serving bowl or, for potlucks and BBQs, divide it into individual fruit cups so everyone gets their own.
Storage Tip: This salad will keep for a few days in the refrigerator, but the acid in the lime juice will start to break down the fruit making it all a little soupier. For best results, don't let it sit more than a few hours before you serve it so it's still pretty.
Give this Mexican fruit salad recipe a try when you're craving something nice and cool. For me, that's every day right now!
Happy Fruit Salad-Making!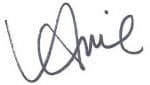 More Mexican Food Recipes
Print