Looking for Cinco de Mayo recipes? Here are 40+ main dishes, drinks, sides, appetizers, and desserts perfect for your celebration. There's a mix of traditional Mexican recipes plus Americanized ones, too, and all of them are delicious!
What You'll Find in this Post!
If it's Cinco de Mayo, it's time for all the enchiladas, chips and salsas, margaritas, and taco recipes, so I've gathered all of my favorites for you to browse. Whether it's Mexican-inspired, Tex-Mex, New Mexican, or authentic Mexican dishes, there's a little bit of everything in this list. So take a browse and find some inspiration!
Main Dishes
Appetizers
Easy Homemade Salsa
Homemade salsa that's not watery, not too thick, and full of fresh flavors from tomatoes, cilantro, and jalapeno. This is a cooked salsa recipe that is ready to go in less than 30 minutes. It's full of fresh flavors and so easy to make.
Cowboy Caviar Guacamole
Cowboy caviar combined with creamy guacamole is a quick and easy dip recipe loaded with fresh flavors. It has avocado, beans, corn, peppers, tomatoes, and fresh lime juice all mixed up and ready for a big bowl of tortilla chips to go with it. 
Homemade Pico de Gallo
This homemade pico de gallo (salsa fresca) is full of fresh flavors from tomatoes, red onion, jalapeno, cilantro, and lime juice. It's great with chips or serve it with tacos, nachos, burritos, and eggs – basically, anything that needs a pop of fresh Mexican flavors.
Avocado Salsa Verde
Avocado Salsa Verde is a fresh salsa recipe with creamy avocado, tomatillos, serrano pepper, and fresh cilantro and lime juice. It's so easy you can make a batch in about 10 minutes!
Corn Salsa
This fresh and fast corn salsa is the perfect appetizer or side dish for so many occasions. It has really simple ingredients and only takes 15 minutes to make.
Simple Guacamole Recipe
Irresistibly scoopable homemade guacamole! This is my go-to simple guacamole recipe – you're just four ingredients and 10 minutes away from this bowl of goodness. Add some tortilla chips and a cold margarita for the happiest happy hour ever.
Green Chile Pork Quesadillas
These pork quesadillas with green chile are cooked in the oven on a sheet pan. This is an easy way to make four quesadillas at a time – the tortillas crisp up under the broiler so they're hot, cheesy, and toasty when they come out of the oven.
Easy Homemade Salsa
Homemade salsa that's not watery, not too thick, and full of fresh flavors from tomatoes, cilantro, and jalapeno. This is a cooked salsa recipe that is ready to go in less than 30 minutes. It's full of fresh flavors and so easy to make.
Queso Blanco (Easy Slow Cooker Recipe)
This easy Queso Blanco is a creamy white cheese dip made with two kinds of cheese, spices, and garnished with tomatoes and cilantro. Make it in your slow cooker for an easy dip for parties, game day, or any time you're craving chips and queso!
Side Dishes
Mexican Caesar Salad
Mexican Caesar salad is a twist on a classic and can be served as a side dish or as a main dish. Crisp romaine, sweet corn, creamy avocado, and sliced jalapenos tossed together in a creamy cilantro Caesar dressing.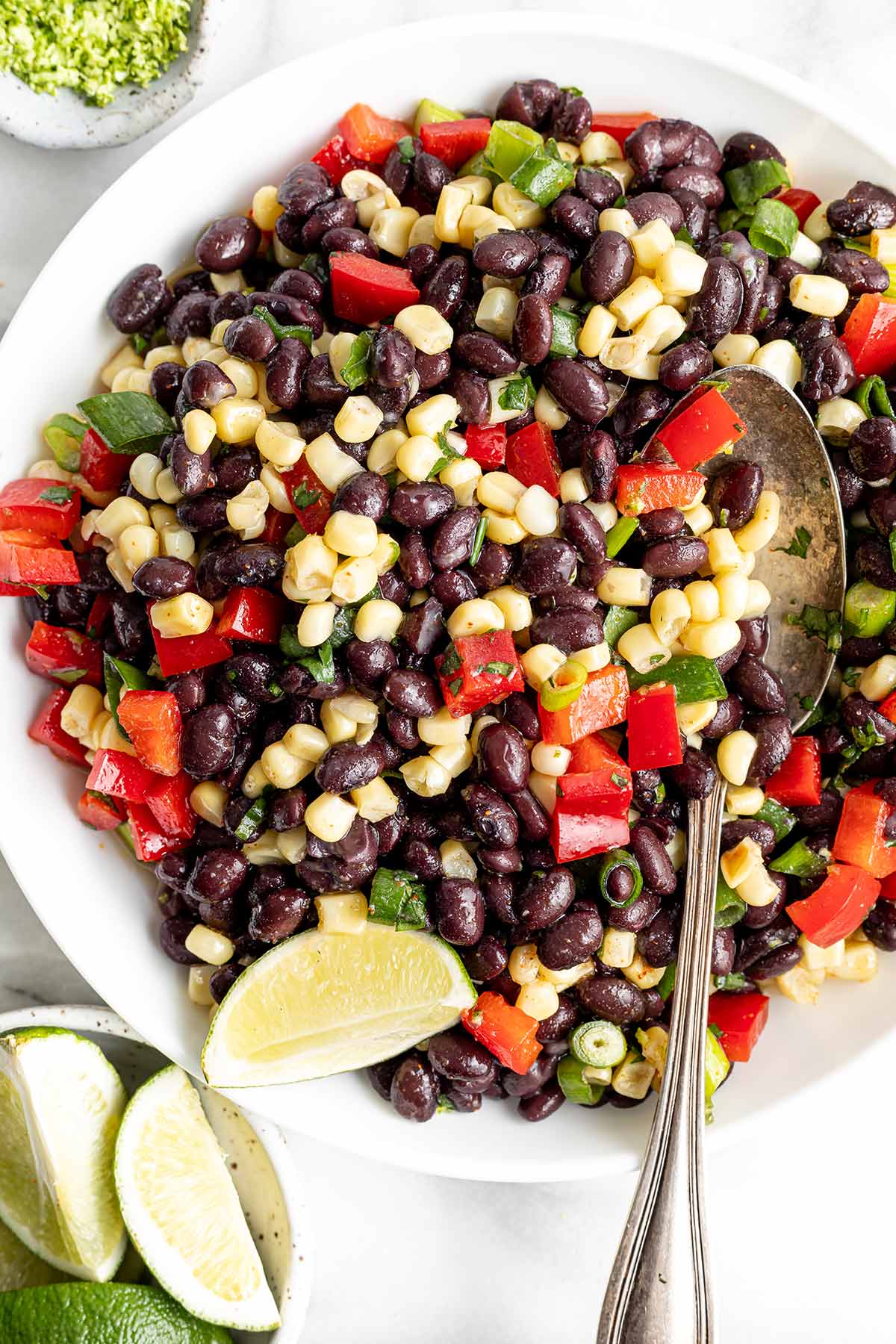 Black Bean and Corn Salad
Fast and fresh black bean and corn salad with a zippy lime dressing. This is a great summer side dish for all the potlucks, BBQs, block parties, or anytime you want a light and delicious salad.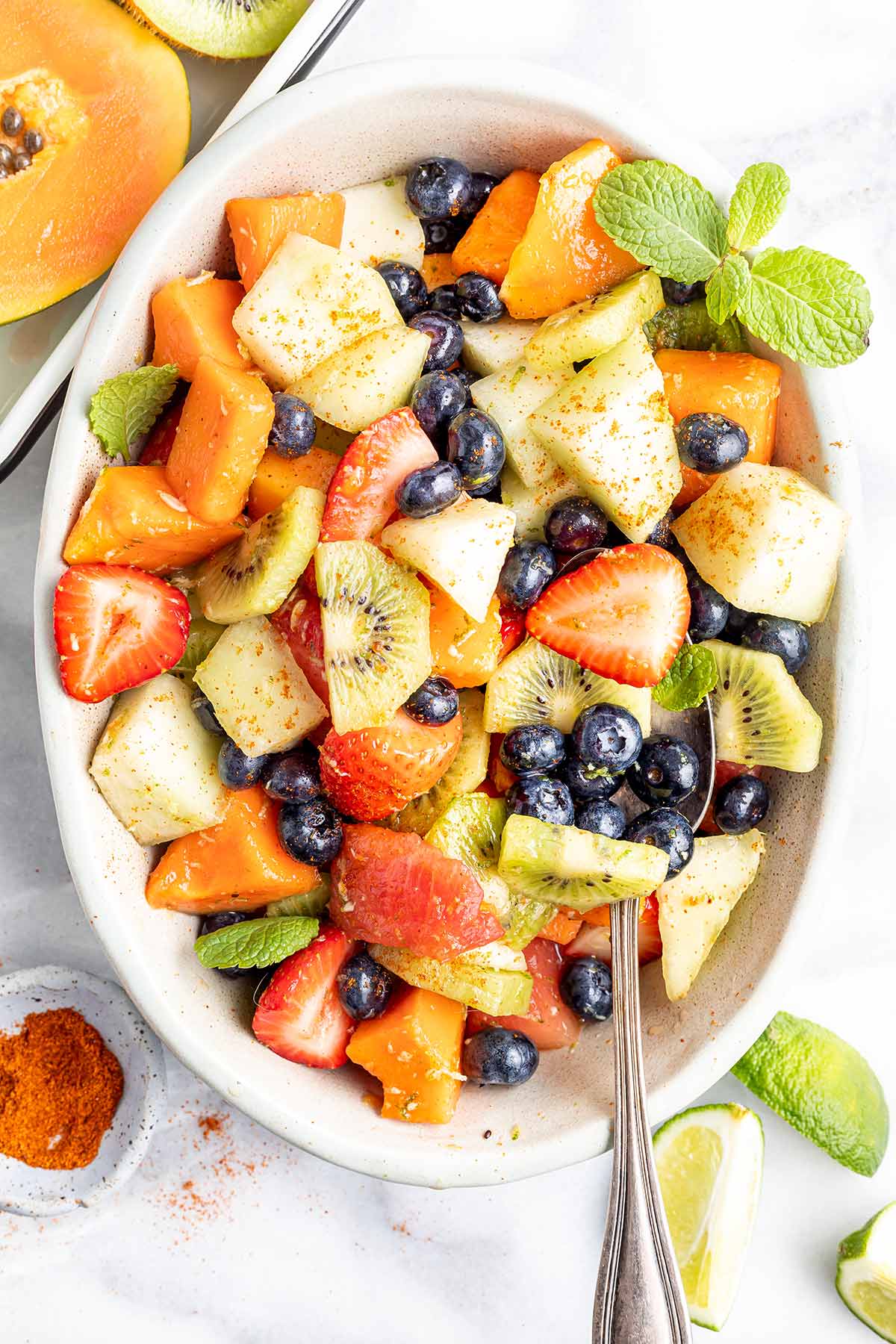 Mexican Fruit Salad
Fresh and light Mexican fruit salad is a combination of summer fruits dressed in a spicy-sweet dressing. It's a great cold side dish for any meal or make it for your summer potlucks, BBQs, or cookouts.
5-Minute Cilantro-Lime Rice
This cilantro-lime rice is so quick and easy. You only need a few ingredients to make it and it cooks in the microwave in just a few minutes. It's one of my favorite fast side dish recipes and is great for burrito and taco bowls.
Avocado Shrimp Salad
Quick and easy avocado shrimp salad with a zingy cilantro-lime dressing, bell pepper, corn and lots of creamy avocado. It's a no-cook, 20-minute recipe!
Drinks
Pineapple Agua Fresca
A refreshing aqua fresca made with fresh pineapple, lime juice, and a touch of honey is an easy drink to make for the spring and summer seasons. It's light, refreshing, and perfect on a hot day.
Citrus Margaritas
Ice-cold citrus margaritas made with fresh-squeezed juice are refreshing, boozy, and perfect for an at-home happy hour. This recipe makes four small drinks and can easily be scaled up or down.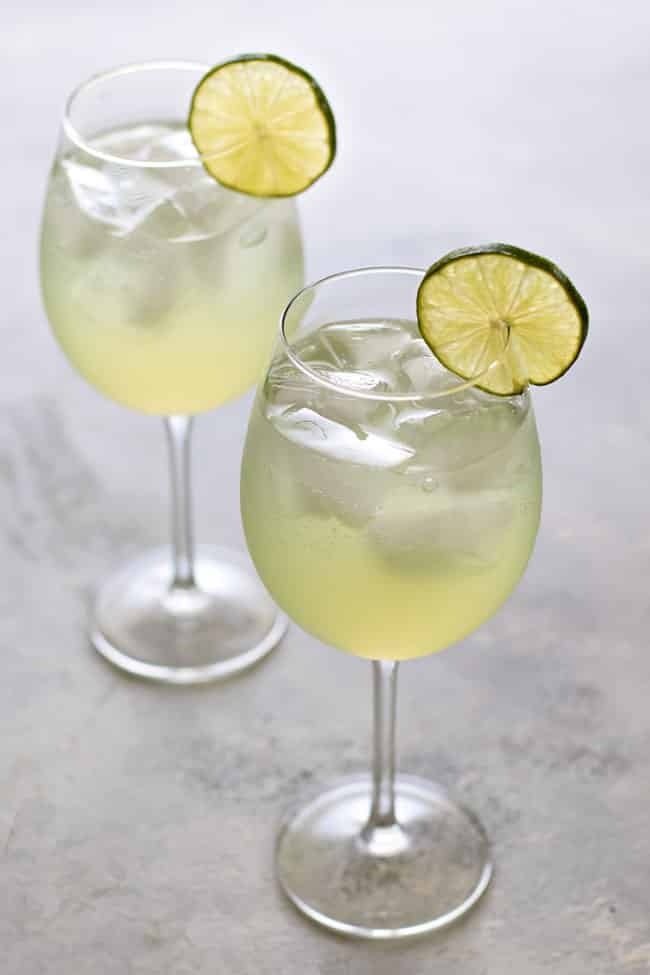 Margarita Wine Spritzer
Wine spritzers get a margarita twist! These cold and refreshing drinks are easy to make and easy to sip on especially on a hot summer day. As with any drink, feel free to adjust to your tastes.
Desserts
If you want a sweet finish for your Cinco de Mayo fiesta, here are some amazing dessert recipes I found that you might want to try. I definitely have them on my list this year!
CHURROS – from My Latina Table | These crispy fried treats are a lot like donuts and completely irresistible!
TRES LECHES CAKE – from Pati Jinich | This cake is popular for a reason – it's delicious! The cake is soaked in three kinds of milk for a rich, cold slice of cake you won't forget.
MEXICAN PALETAS – from Budget Delicious | These fruity popsicles are easy to make with simple ingredients and a great way to finish your meal!
Whether you're having a Cinco de Mayo party or a gathering for a few, I hope you've found some new recipes to try!
Happy Cooking,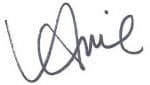 More Recipe Round-Ups
Post updated from the archives. First published in April 2017.