Breakfast just got easier with these sheet pan pancakes. Instead of standing at the stove flipping pancakes, make the batter and bake it in the oven. Slice and serve these pancake squares with warm maple syrup and powdered sugar for an easy weekend breakfast.
Pancakes are a weekend breakfast staple and while I wouldn't describe them as difficult to make (mix batter, pour, flip, flip, serve) I will say that the operation to make pancakes, especially pancakes for more than two people, is a bit of a hassle.
Unless you have a giant griddle you have to make them in batches, which means you need the oven to keep them warm unless you want everyone eating like it's a staggered start in a race. – "Oh, lucky you! You drew lane one for the pancakes and get to start eating first!"
Easy Sheet Pan Pancakes
Sheet pan pancakes are for the times you want a pancake experience without the annoying pancake operational set up. You know, for breakfast at the vacation rental you're sharing with friends, or for the Saturday morning slumber party breakfast, or for a mid-week breakfast surprise because who makes pancakes during the week? P.S. The frozen ones that go in to toaster don't count.
When you bake a big pancake in the oven you can still get that golden pancake color and light and fluffy texture but without the whole griddle/skillet hassle.
You can make them plain or add fresh fruit on top – I'm partial to fresh sliced strawberries for a pop of color and sweetness.
I first saw this pancakes-baked-in-the-oven concept on an episode of The Barefoot Contessa where Ina Garten mixed up a simple pancake batter, poured it into a baking dish, baked it and then served the squares piled high with fruit and syrup to some lucky house guest. This episode was circa who knows when and so tracking it down proved to be a bit difficult.
So, I turned to the King Arthur Flour website for guidance. I followed their method, but switched things up with the pancake batter and used buttermilk for a little tang and some butter because, well, butter is good.
Ingredients
All-purpose flour
Baking powder
Kosher salt
Buttermilk
Eggs
Melted butter
Granulated sugar
Sliced strawberries
You will also need a 9×13″ rimmed sheet pan that is coated with cooking spray.
How to Make Sheet Pan Pancakes
Whisk the flour, baking powder, and salt in a small bowl. In a large bowl, combine the buttermilk, eggs, and melted butter. Add the dry ingredients to the wet ones and mix just until combined. It's okay if the batter is lumpy.
Pour batter into the prepared pan and top it with the sliced strawberries. Bake it for 15 minutes 350°F.
While it's baking melt two tablespoons of butter.
After 15 mintues, take the pan out of the oven and turn on the broiler.
Brush the top of the pancake with melted butter and sprinkle the sugar over the top. Broil for a few minutes until golden brown in spots.
Slice and serve the pancake squares with a dusting of powdered sugar and warm maple syrup.
Recipe Tips
For the best golden top, be sure to use the butter and sugar. If you use nothing the top will be pale and the pancakes will be a little bland because they don't have a lot of sugar in the batter. I've tested the recipe without the sugar sprinkled on top (just brushed with butter) and it's okay but not as good as that caramelized sugar and butter.
You can use other fruit like blueberries and raspberries. I imagine sliced peaches would be amazing too – just make sure whatever fruit you use isn't too watery.
I've tried this recipe in a 9×13 cake pan and it works well.
When the pancake squares are finished baking remove them from the oven and let them cool for just a minute or two before slicing. Slice them, stack 'em up, and top with warm maple syrup and a dusting of powdered sugar.
Add a fruit salad, a cup of frothy coffee and you have the makings for the best weekend brunch!
Happy breakfast-making!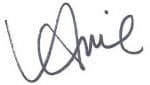 P.S. Want more recipes? 📩 Sign up for the Girl Gone Gourmet Newsletter!
More Breakfast Recipes
Print
Post updated from the archives. First published in June 2016.