A refreshing agua fresca made with fresh pineapple, lime juice, and a touch of honey is an easy drink to make for the spring and summertime. It's light, refreshing, and perfect on a hot day.
Agua fresca is a type of fresh fruit drink that is popular in Mexico and Central America. Once you try it, you'll understand why it's so loved: it's incredibly refreshing and can be made with all different kinds of fruit, including pineapple, which is the version I'm sharing today.
Delicious Agua Fresca
I love this fruit juice drink because it's easy to make, easy to adjust to your tastes, and great as an "everyday" drink or for parties as a non-alcoholic drink option. Now that the nice weather seems to be making an appearance (fingers crossed, it sticks around!) I'll be making pineapple agua frescas on repeat all summer long.
Refreshing, fruity, and easy to make. This is my favorite kind of drink.
I first learned about agua frescas last year after reading about cucumber agua fresca. Since then, I have found all kinds of other versions on sites like Muy Delish, Mexico in My Kitchen, and Mexican Made Meatless.
As you'll see, this is a really easy and versatile drink! Basically, it's pineapple water with a touch of lime and honey. Here's how you make it!
Ingredients
Fresh pineapple chunks
Cool water
Lime juice
Honey
How to Make It
Place all of the ingredients in a blender. Depending on the size of your blender you may need to to this in batches.
Pulse to puree the pineapple. Once the mixture is smooth, strain the juice through a fine-mesh sieve or strainer into a large pitcher or container and discard the pulp.
Serve in a glass with ice cubes right away or chill to serve later.
Variations
There are all kinds of ways to switch this up:
Swap lemon for limes if that's what you have on hand.
I've made this with and without the honey sweetener and like both – you can easily adjust the amount to your taste.
Try different kinds of fruit or a mix – watermelon, cantaloupe, strawberries, honeydew, guava, mango… feel free to experiment and make your own aguas frescas!
To make it fancy, add fresh mint leave and sliced pineapple as a garnish.
You can also adjust the amount of water in the recipe to scale the recipe up or down.
Want a spiked agua fresca? Feel free to add tequila or rum, depending on the fruit and flavor that you like.
Want some snacks to go with your cold drinks? Make a batch of salsa, pico de gallo, or guacamole to serve with tortilla chips. Or try my chipotle chicken tacos – they pair perfectly with pineapple agua frescas.
With summertime just around the corner, there's no better time to get your refreshing drink plans in place. Put a pineapple agua fresca on your list – it's the perfect way to cool off when it's warm.
Happy sipping!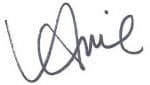 More Refreshing Drinks
Looking for more drink ideas? Here are a few more drink recipes you might like to try:
Print