Soft and chewy chocolate chunk oatmeal cookies combine two cookies in one: chewy oatmeal cookies and chocolate chip cookies. They're perfectly sweet with melted chocolate in every bite.
If you want to get your bake on, might I suggest chocolate chunk oatmeal cookies? They're soft, chewy, and thick in the best possible way.
These are an "anytime" cookie – you don't need a reason to make them other than you want to treat yourself to a hearty, oaty cookie with melty chocolate in every bite. That said, they're perfect for sharing if and only when you're feeling generous.
Ingredients
All-purpose flour
Baking soda
Baking powder
Kosher salt
Room temperature melted unsalted butter
Dark brown sugar
Large eggs – two whole eggs plus two egg yolks.
Vanilla extract
Whole rolled oats
Chocolate chunks – milk chocolate, semisweet chocolate or dark chocolate chunks.
Recipe Steps
Preheat the oven to 350°F. Line a baking sheet with parchment paper. Go ahead and get your cooling racks set up, too.
In a medium bowl combine the flour, baking soda, baking powder, and salt. Set the flour mixture aside.
In a separate mixing bowl with a hand mixer, beat the butter, sugar, whole eggs, egg yolks, and vanilla at medium speed to high speed until the mixture is light in color.
Add the dry ingredients to the wet ingredients while mixing at a low speed. Once combined, mix in the oats and chocolate chunks until just combined.
Refrigerate the cookie dough for 20 minutes.
Scoop two tablespoons of dough to form each ball (a cookie scoop works well) and place the balls of dough on the prepared baking sheet spaced a couple of inches apart.
Bake the cookies for 12 to 15 minutes and then cool them on the pan for five minutes. Transfer them to a wire rack to cool completely.
Recipe Tips
Measuring: For the flour, it's always a good idea to lightly spoon it into the dry measuring cup and then level it off. It keeps you from adding too much flour which will make your cookies dry and dense.
Mixing: Use an electric mixer to make the dough (or a stand mixer with a paddle attachment). Mixing the dough by hand is too hard – you need to beat the butter to get it nice and airy to get the right cookie texture.
Oats: For the best cookies, use rolled oats (also known as old-fashioned oats). They are the key to a chewy cookie with a great texture. I don't recommend using quick oats.
Brown sugar: Dark brown sugar is like light brown sugar's more dramatic and intense sibling. It adds a more complex flavor, but if you have light brown sugar on hand feel free to use the same amount.
Chocolate: If you're not into chocolate (and, if this is the case, can we talk?) feel free to leave it out and use the same amount of chopped nuts. Walnuts and pecans would work great. You can also use raisins, dried cranberries, or other dried fruit. Or try some white chocolate chips for a different twist.
Chilling: Don't skip chilling the dough. The butter needs to firm up before you bake the cookies. If you skip it, they will spread too much.
Garnish: For an extra touch, sprinkle a little sea salt over the top of the cookies as soon as you take them out of the oven. It adds a nice flavor contrast and lightly crunchy texture.
Storage: Chocolate chunk oatmeal cookies will keep well for a few days in an airtight container at room temperature. You can also freeze the baked cookies to enjoy later.
I hope you love this oatmeal cookie recipe! This has always been a favorite cookie of mine – it might just be your new favorite, too.
Happy cookie-making,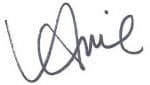 A Few More Cookie Recipes
Print
The nutrition is an estimate only. It was calculated using Nutrifox, an online nutrition calculator.
Post, recipe, and photos updated from the archives. First published in January 2010.