This chicken broccoli Alfredo recipe is a 30-minute dinner that you only need a handful of ingredients to make. Finely chopped broccoli is cooked in the Alfredo sauce so the whole dish is infused with broccoli flavor. It's a creamy and comforting weeknight pasta recipe.
I'm no stranger to chicken and broccoli recipes and, at the risk of doing a "repeat" of previous recipes, I'm sharing my new favorite today which, in my not so humble opinion, is different from others I've shared before.
The big difference between this chicken and broccoli dish and others is that the broccoli is finely chopped and cooked in the alfredo sauce, so the whole dish is infused with broccoli flavor. So no sad florets hidden in the sauce and pasta – every bite is full of broccoli flavor.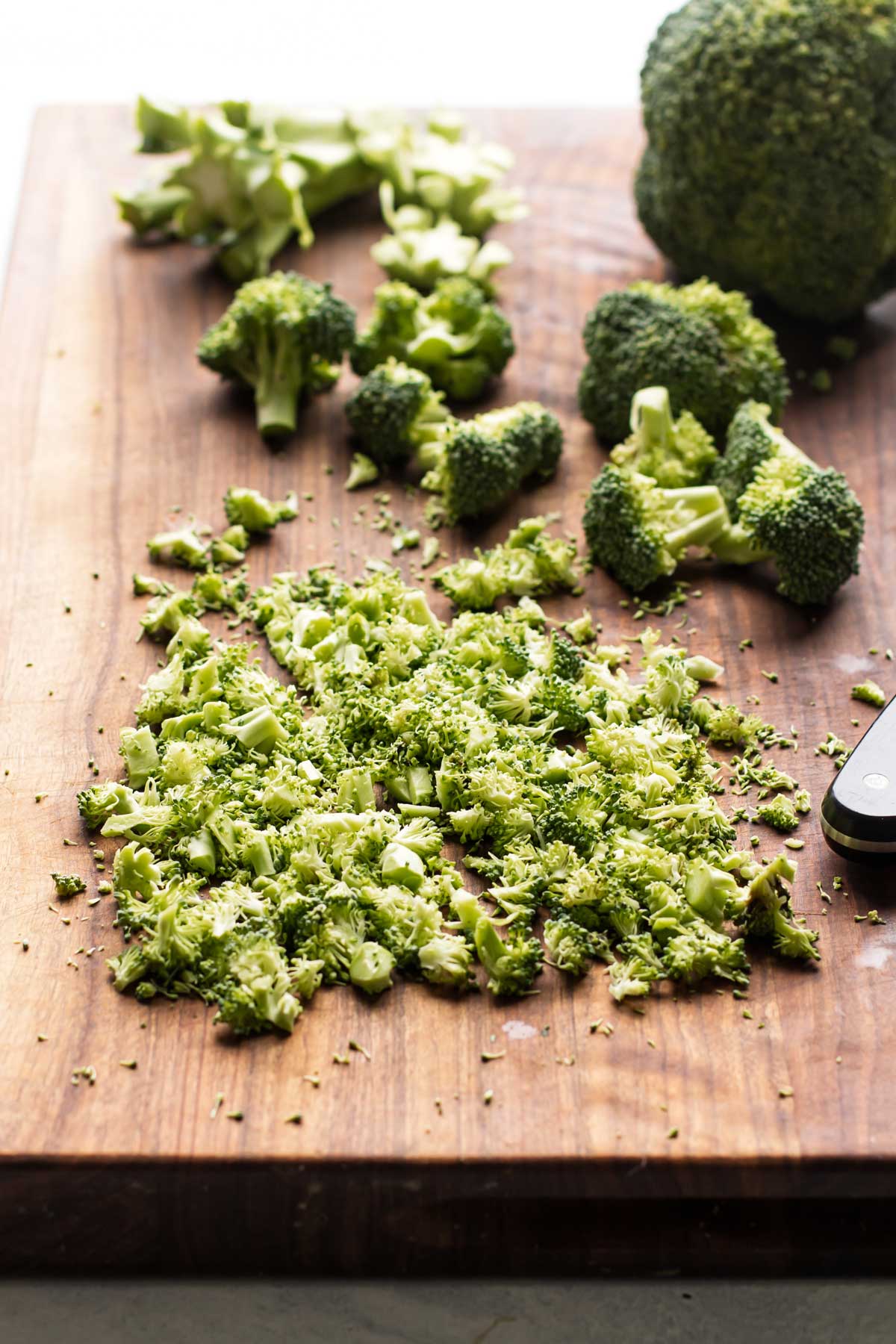 So it's a broccoli alfredo sauce with chicken instead of chicken alfredo with some broccoli. As a self-proclaimed chicken and broccoli connoisseur, this distinction is an important one.
Plus, this chicken broccoli alfredo only requires a handful of ingredients. It's as easy as making fettuccine alfredo with a few extra delicious steps.
Ingredients for Chicken Broccoli Alfredo
Fettuccine
Unsalted butter
Boneless, skinless chicken breasts
Finely chopped broccoli florets
Finely chopped garlic
Heavy cream
Grated Parmesan cheese
How to Make Broccoli Alfredo
First, prep the chicken. I like to slice the chicken breasts in half crosswise through the middle so you end up with two thinner pieces. This way, it cooks evenly. You can also use a meat mallet to pound them to an even thickness.
Cook the chicken in some butter until it develops a golden crust and is cooked through.
Sauté the broccoli and garlic in the same pan you cooked the chicken in. I like to add the rest of the butter at this point, too. As it cooks, the broccoli will release some moisture which is what you want.
Add the cream to the pan and heat it up with the broccoli. I like to simmer it for a few minutes with the broccoli. Add the Parmesan cheese and stir it all together.
Simmer the sauce until it thickens which usually takes about five minutes or so. While it simmers cut the chicken into bite-sized pieces. Add the chicken to the sauce and give it all a stir.
Add cooked fettuccine, toss to coat it evenly in the sauce, and dinner is ready to serve.
Notes about the Recipe
Any long pasta will work for this chicken broccoli alfredo so if you have spaghetti, linguini, or bucatini on hand use it. No need to go out and buy fettuccine. I prefer Alfredo sauce with a long pasta shape, but you could also use a short pasta like penne, rotini pasta, or cavatappi.
This recipe serves four people so it helps to use a large skillet with taller sides to make the sauce. That way, you don't have overflow issues when you add the pasta.
To change things up try using finely chopped broccolini or broccoli rabe (which is a little more bitter) in place of the broccoli.
I've never been one to turn down leftover Alfredo, but the leftovers are never as good as when it's freshly made. If you have leftovers, it helps to add a splash of cream when you reheat to bring the sauce back together. It has a tendency to break after it's been sitting around for a while in the refrigerator.
Serve your chicken broccoli alfredo pasta with garlic bread and a crisp green salad on the side ❤
If you've been following along over the years, you already know how much I love a cozy pasta dish and this broccoli chicken alfredo always hits the spot.
Happy Alfredo-making!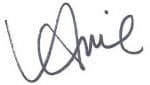 💌 Sign up for the Girl Gone Gourmet Newsletter and get recipes delivered straight to your inbox!
More Great Pasta Recipes
📣 Do you love this recipe? I would love to know! Leave a comment below the recipe along with your recipe star rating.
Print
The nutrition is an estimate only. It was calculated using Nutrifox, an online nutrition calculator.
Post updated from the archives. First published in October 2019.