Homemade vegetable cream cheese is easy to make and perfect for breakfast and brunch! This version is made with fresh red onion, carrots, celery, and herbs, but you can customize it with your favorite flavors. Serve your veggie cream cheese with toasted bagels, smoked salmon, and other toppings for an epic bagel platter.
For all the brunch-worthy occasions, we have an easy vegetable cream cheese. It's creamy and loaded with flavor and so simple it's almost silly. Silly delicious, that is.
Think holidays or regular old Sundays for this creamy cream cheese spread and toss in some toasted bagels, smoked salmon, and veggies to make it fancy-like. It really is the best way to celebrate any old occasion – even if it's just a "whoopee!" it's the weekend celebratory brunch.
And, to address the elephant in the room: yes, you can buy a tub at the store, so why would you make your own? I know; I used to think that, too, until I learned that not only is it easy to make, but you can customize it based on your tastes and what you have on hand.
A great reason to make veggie spread is to use up the leftover fresh vegetables from one of those veggie platters no one touches at a party. Or, use up the leftover vegetables from a holiday meal – all those carrots, broccoli, and peppers that weren't used can be turned into veggie cream cheese the next day.
Because nothing makes fresh veggies taste better than chopping them up and mixing them with cream cheese.
Ingredients
Red onion
Carrot
Celery
Fresh chives and parsley
Softened cream cheese
Kosher salt
How to Make Vegetable Cream Cheese
It starts with softened cream cheese and I must stress the "room temperature" part because it makes it so much easier to whip up the spread.
So, set a timer, tie a string around a finger, or add "take cream cheese out of the fridge" to your to do list. You'll want it to sit out for 30 minutes to an hour before you make the spread.
A food processor makes easy work of this vegetable cream cheese. First, process the vegetables until they're finely chopped. Next, add the cream cheese and chopped herbs and process it until the spread is combined and smooth.
If you don't have a food processor, you can grate the veggies with a box grater, too, but it will take a little more effort.
Cover the vegetable cream cheese and chill it for up to two days before serving. It's best to make it in advance because all the flavors have time to mix and mingle. Leftovers will keep for up to a week!
A Few Tips
You can do any combination of flavors for your vegetable cream cheese, so feel free to experiment. I would avoid high-water content veggies but everything else is fair game – red bell peppers, jalapenos, other fresh herbs, radishes… you see where this is going.
I use regular full-fat cream cheese for this recipe but you can use low-fat or Neufchatel cheese which is a soft French cheese that is similar but a little lighter.
Vegetable cream cheese on a toasted bagel is delicious, but for special brunch occasions, it's fun to make a simple bagel platter that guests can dip into and top their bagels with all sorts of fresh bites.
If you make the vegetable cream cheese in advance, the only thing you need to do the day of is to toast the bagels and assemble the platter. Arrange everything on a large cutting board or rimmed sheet pan like a cheese platter so everyone can help themselves. Here are some tasty ideas:
Toasted everything bagels
Sliced seedless baby cucumbers
Slice radishes
Sliced smoked salmon
Capers
Sliced red onions
Carrot and celery sticks for dipping
Here's to weekends, brunch, and warm toasted bagels with delicious homemade vegetable cream cheese. It's a seriously good way to live.
Happy Brunching!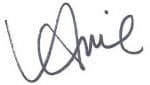 More Brunch Recipes
📣 Do you love this recipe? I would love to know! Leave a comment below the recipe along with your recipe star rating.
Print
The nutrition is an estimate only. It was calculated using Nutrifox, an online nutrition calculator.
Post and photos updated from the archives. First published in May 2015.