A fresh and bright pineapple banana smoothie with frozen pineapple, bananas, fresh orange, almond milk, and a touch of ginger for a zingy kick. It's quick, easy, and a delicious way to start the day.
Here's a way to chase off the mid-winter blues: blend up a fresh pineapple banana smoothie with a kick of citrus and ginger. The taste is so bright and cheery it's hard not to be in a good mood while you sip on it.
Make it for breakfast or as a snack – either way, it's an easy way to get a tropical flavor boost when the weather is anything but tropical. Plus, it's loaded with fruit and that's always a good way to treat yourself when you need a little pick-me-up.
Ingredients
An orange peeled and cut into segments
Frozen pineapple chunks
Frozen banana
Unsweetened almond milk
Ginger paste
The instructions are easy: place everything in a blender and process until smooth!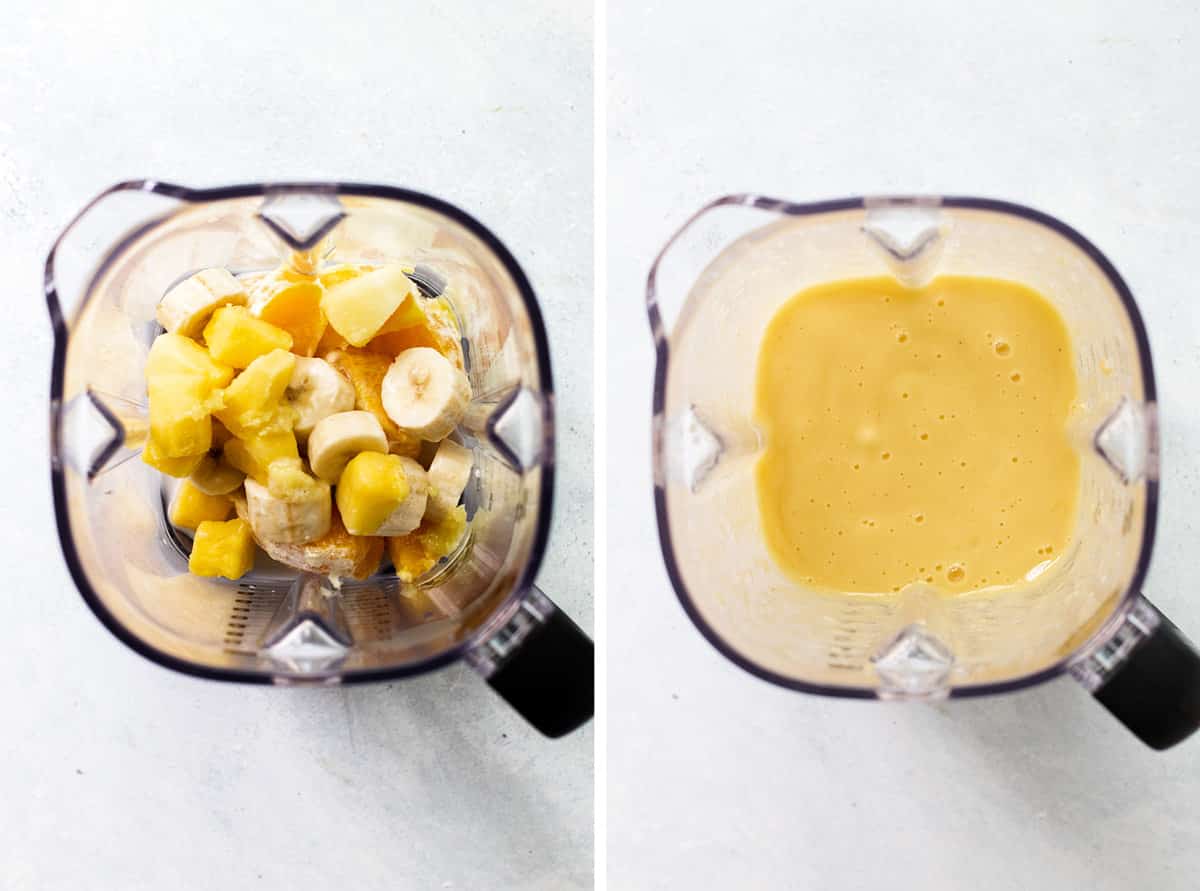 💌 Sign up for the Girl Gone Gourmet Newsletter and get recipes delivered straight to your inbox!
Tips for the Best Smoothie
I like to use orange segments because my high-powered blender completely breaks them down. If you're worried your blender can't fully process them, you can always just squeeze the juice from the orange and add a few extra chunks of pineapple or sliced bananas.
Any dairy-free milk, nut milk, or regular dairy milk will work. I've also made it with a splash or two of half and half which amps up the creaminess.
I buy tubes of ginger paste because it's super easy to measure and add to the smoothie, but the same amount of grated fresh ginger works, too. I love the flavor it adds to the smoothie – sort of a zingy surprise! 
I like a drinkable smoothie (not too thick) but feel free to adjust the ingredients to get a perfect consistency for you.
How to Freeze Bananas
You can find a variety of frozen fruit already packaged and ready to use, but bananas are not always one of them, but it's easy to freeze your own. Yes, you can freeze whole bananas, but it makes it easier to blend them when they're sliced.
Peel and slice the bananas into 1/4″ slices.
Place them in a single layer on a baking sheet and freeze them. Once they're frozen, transfer them to a freezer bag.
Variations
We all need a little variety so here are some ways to change up this pineapple banana smoothie:
Switch the almond milk to coconut milk or other milk that you like.
Add things like chia seeds, flaxseed, or vanilla protein powder.
Make it a mango banana smoothie and swap the pineapple for frozen mango.
For a thicker creamy texture, add a spoonful of plain Greek yogurt.
I don't add a sweetener, but a little honey would work well if you want it sweeter.
This pineapple banana smoothie recipe is a bright and fresh way to start the day! I hope you give it a try soon.
Happy blending,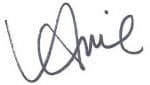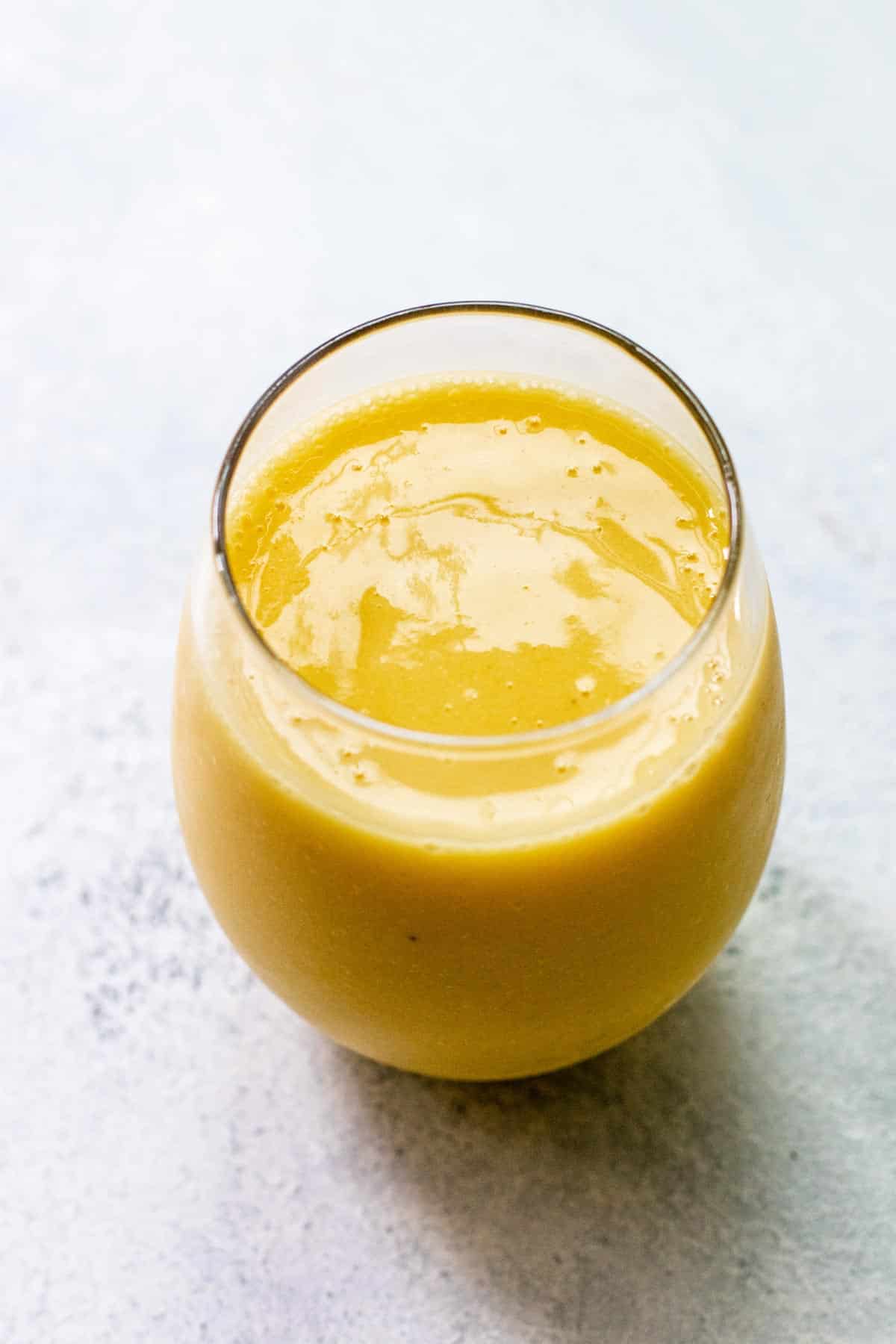 More Smoothie Recipes
📣 Do you love this recipe? I would love to know! Leave a comment below the recipe along with your recipe star rating.
Print
The nutrition is an estimate only. It was calculated using Nutrifox, an online nutrition calculator.
Post updated from the archives. First published in April 2015.