Chili Frito Pies are a great way to use up leftover chili! Layers of Frito corn chips, chili, cheese, and chili toppings combine to make a cozy dinner or game-day snack. It's simple but, oh, so satisfying.
If you like to make chili, be sure to save some so you can make these chili Frito pies. It's one of my favorite comfort food recipes and a great easy dinner if you have some leftover chili in the fridge or freezer.
Crunchy corn chips, savory chili, and all the toppings – it's such a great combination of textures and flavors. The best part is that any kind of chili you like will work! So, make your favorite, or try one of my favorite chili recipes. There are a ton of variations depending on the kind of chili and toppings you use.
Chili Frito Pie Ingredients
Leftover chili
Frito corn chips
Shredded cheese – cheddar or pepper jack cheese are great.
Shredded lettuce
Grape tomatoes
Sour cream
Sliced green onions
Chopped cilantro
What kind of chili is best for Frito pies?
Any kind of chili you like will work! Here are some of my favorites:
How to Make the Recipe
Warm up the chili.
I like to pile the Fritos in the bottom of a bowl first and top them with some chili.
Top the chili with some shredded cheddar cheese.
Add some shredded iceberg lettuce.
Top the lettuce with some tomatoes. Any sort of tomato works, but I like to use grape or cherry tomatoes because they tend to be a little sweeter.
Add a dollop of sour cream and a sprinkling of sliced green onion or cilantro. Add some diced jalapeños if you want an extra kick of heat.
Feel free to add salsa, salsa verde, a spoonful of sour cream, diced avocado, or guacamole!
Chili Frito pies tend to be my own personal guilty pleasure, but they are great for serving a crowd because you can prep all the toppings, pop them in some bowls, and let everyone serve themselves. So, I hope you grab some bags of Fritos, make some chili, and give this recipe a try!
Happy Frito pie-making!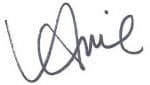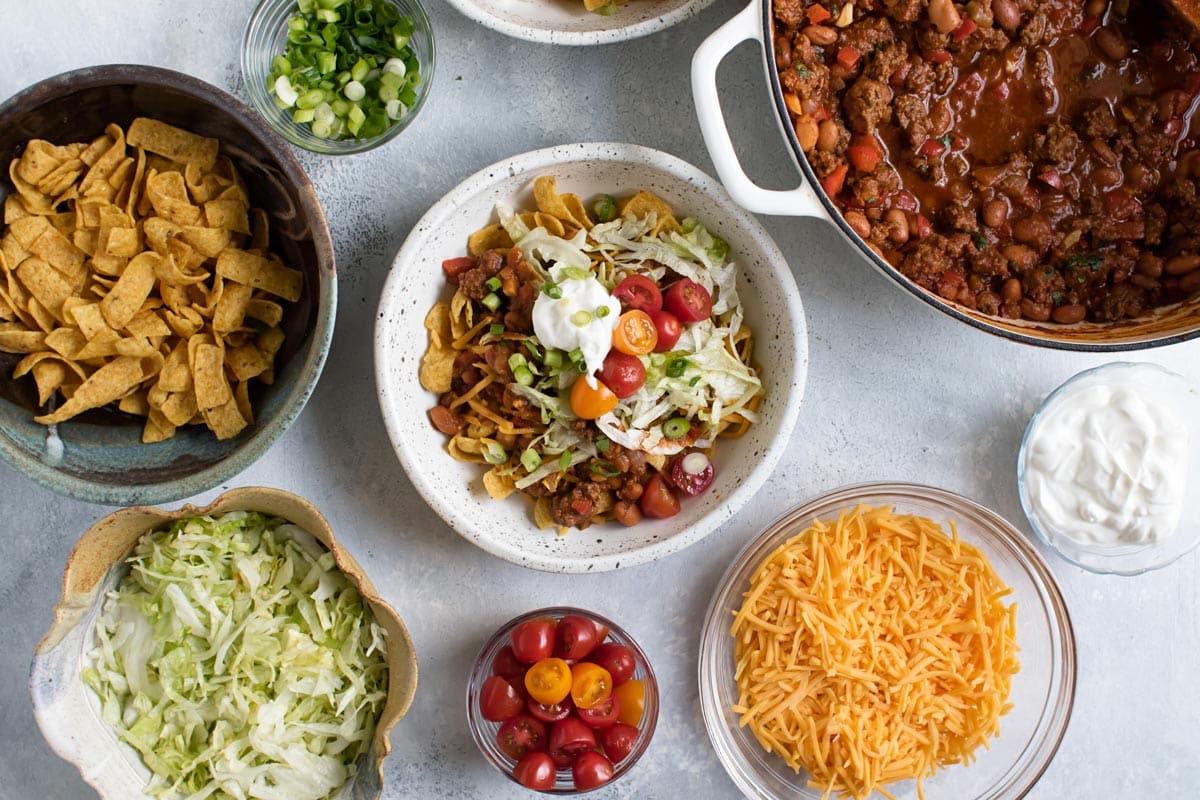 More Ways to Use Chili
📣 Do you love this recipe? I would love to know! Leave a comment below the recipe, along with your recipe star rating.
Print
The nutrition is an estimate only. It was calculated using Nutrifox, an online nutrition calculator.
Post and recipe updated from the archives. First published in October 2015.