Cheesy bacon goodness! These Loaded Cheese Fries are so easy to make with frozen fries, a simple creamy cheese sauce, bacon, and green onions. They're perfect for game day, parties, or random Friday nights when you're craving bar snacks but want to stay in your jammies.
I love bar food, but I hate going out. The idea of fighting a Friday night happy hour crowd ranks dead last in my "things I want to do this weekend" agenda, and so, out of necessity, I make my own snacky treats.
It's a win-win. We get to stay in our comfy clothes and, in this case, treat ourselves to a batch of old-school loaded cheese fries. It's how my homebody fortyish-year-old self indulges the cravings of her inner 20ish-year-old self without leaving the house. It's awesome.
So, if you're on team Friday night jammy pants with a penchant for bar snacks, I think you're going to love this recipe.
Ingredients
Frozen French fries – I like to use your basic run-of-the-mill frozen fries, but you can use your favorite kind. Just make sure they're sturdy enough to hold up to the toppings. I would avoid thin shoe-string style fries but thicker ones like steak fries or wedges would work great. You could use tater tots, too.
Shredded cheddar cheese – you'll use this to make the creamy cheese sauce, plus some to sprinkle over the fries before you bake them. For the best sauce, I recommend shredding some block cheese – it will melt better. You can use packaged shredded cheese, but the sauce will be a little more stretchy instead of creamy.
Cornstarch
Heavy cream
Bacon bits – You can cook bacon and finely chop it or skip all that and use real bacon bits to make it really easy.
Sliced green onions – Or diced red onion, yellow onion, or skip the onion stuff and sprinkle some sliced chives over the top.
How to Make Them
Cook the fries: You can follow the baking instructions on the package, but I like to cook them in the air fryer until they're extra crispy. The extra crispiness ensures they don't get soggy after you add the toppings.
Make the cheese sauce: Place the shredded cheese in a small saucepan, toss it with some cornstarch, and add the cream. Warm the mixture up on the stove and whisk until the cheese melts and the sauce is smooth. It only takes a couple of minutes.
Assemble: Spread half of the crispy French fries in a single layer on a small baking sheet or in a shallow baking dish. You can also do what I do and make a foil boat to bake them in – makes clean-up easier. Top the first layer of fries with drizzles of cheese sauce, some shredded cheddar, and a sprinkle of bacon. Do another layer of cooked fries on top and add the rest of the toppings.
Bake: Bake the fries for about five minutes or until they're warmed up, and the shredded cheese is melted. Sprinkle the green onions over the top for serving.
Recipe Tips
Other topping ideas: Consider these cheese fries your canvas – serve them with a dollop of sour cream or add other toppings like diced avocado, olives, jalapenos, guacamole, or a drizzle of hot sauce.
Dipping sauce: Add some ranch dressing, BBQ sauce, or blue cheese dip on the side.
Loaded French fries are best when they're made and don't keep well. So, indulge! Treat yourself! Technically, they serve four, but honestly? The recipe is perfect for two to share for dinner. It's for Friday, remember? It's all good.
Happy snacking!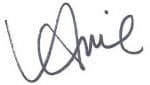 More Bar Snack Ideas
📣 Do you love this recipe? I would love to know! Leave a comment below the recipe, along with your recipe star rating.
Print
The nutrition is an estimate only. It was calculated using Nutrifox, an online nutrition calculator.