Baked Onion Rings are crispy and flavored with Cajun seasonings for a great appetizer or side dish. They're easy to make and great for parties, game day, or anytime you're craving some crispy hot onion rings.
They look deep-fried but these onion rings are baked in the oven instead. So, we're talking less oil, less mess but all the same delicious crispiness with the added spicy flavor oomph from Cajun seasoning and hot sauce. In other words, a must make appetizer, snack, or side dish. I think you're going to love these baked onion rings.
Recipe Highlights
This recipe is easy – slice the onions, dip and coat them, and into the oven they go. 20 minutes later they're golden and crispy!
You don't need any flour or eggs for this recipe. Instead, I use cornstarch which helps thicken the batter so it really sticks to the onion rings.
They're a lot lighter than their deep-fried cousins but with all the satisfying crunch you want in an onion ring.
💌 Sign up for the Girl Gone Gourmet Newsletter and get recipes delivered straight to your inbox!
Ingredients
Large white onions
Cornstarch
Milk
Hot sauce
Panko breadcrumbs
Cajun seasoning
Garlic salt
Cooking spray
How to Bake Onion Rings
Slice the onions into 1/4″ rings. Whisk the cornstarch, milk, and hot sauce in a shallow bowl. Mix the panko, Cajun seasoning, and garlic salt in a separate shallow dish.
Dip the onion slices in the milk mixture and then coat them in the panko mixture. Place the breaded onion rings on a baking sheet coated with cooking spray.
Bake them at 450°F for 20 minutes or until they are golden brown and crispy.
Recipe Tips
I like to use white onions, but feel free to use large yellow onions.
When you bread the onions, use one hand for the dry mixture and your other hand for the milk mixture. This will make it easier to keep the panko mixture dry.
After you've coated a ring in the wet ingredients, I think it's easier to lay the onion ring in the panko and then sprinkle the top with the breadcrumbs. Lightly press the breadcrumbs onto the ring so they stick.
These Cajun onion rings are best served hot from the oven while they're nice and crispy. If you have leftovers, they'll keep in the refrigerator for a few days. The coating will soften so the best way to reheat them is in an air fryer or in the oven.
For a twist, try swapping the milk for buttermilk for an extra tangy flavor.
Dipping Sauces
They're great all on their own, but adding a favorite dipping sauce on the side is always a good thing.
Old-school ketchup
Mix some hot sauce with mayonnaise for an extra spicy kick
I hope you give these Cajun onion rings a try soon! Every last crispy bite is a delight – Enjoy!
Happy cooking,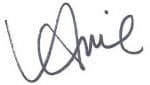 More Snacks and Appetizers
📣 Do you love this recipe? I would love to know! Leave a comment below the recipe along with your recipe star rating.
Print
The nutrition is an estimate only. It was calculated using Nutrifox, an online nutrition calculator.