Chicken fajitas served up bowl-style with rice, colorful bell peppers, and a sour cream sauce. This Chicken Fajita Bowl is a quick and easy recipe when you're craving fajitas or make it ahead to have on hand for easy meals during the week.
Fresh, simple, and easy to customize – this chicken fajita bowl checks all three boxes which, in my kitchen, is a dinner winner. I've made this fajitas recipe many times over the last few months and yet to get tired of it.
Instead of wrapping up the peppers and marinated chicken in flour tortillas, we're piling it all on rice. Add a creamy sour cream sauce and you get fajitas but bowl-style. I think it's lighter than the traditional version but it still has all the great flavor.
In short, make it. I know you're going to love it.
💌 Sign up for the Girl Gone Gourmet Newsletter and get recipes delivered straight to your inbox!
Ingredients
Olive oil or vegetable oil
Seasonings: Chili powder, cumin, dried oregano, garlic powder, salt, and pepper. Or, use your favorite fajita seasoning.
Fresh lime juice
Chicken tenderloins – Or you can use boneless skinless chicken breasts but you will want to pound them to an even thickness so they cook evenly. They will also take longer to cook.
Sliced green, yellow, and red bell pepper
Sliced red onion
Sour cream
Chopped fresh cilantro
Cooked rice – Use instant rice to keep it quick and easy.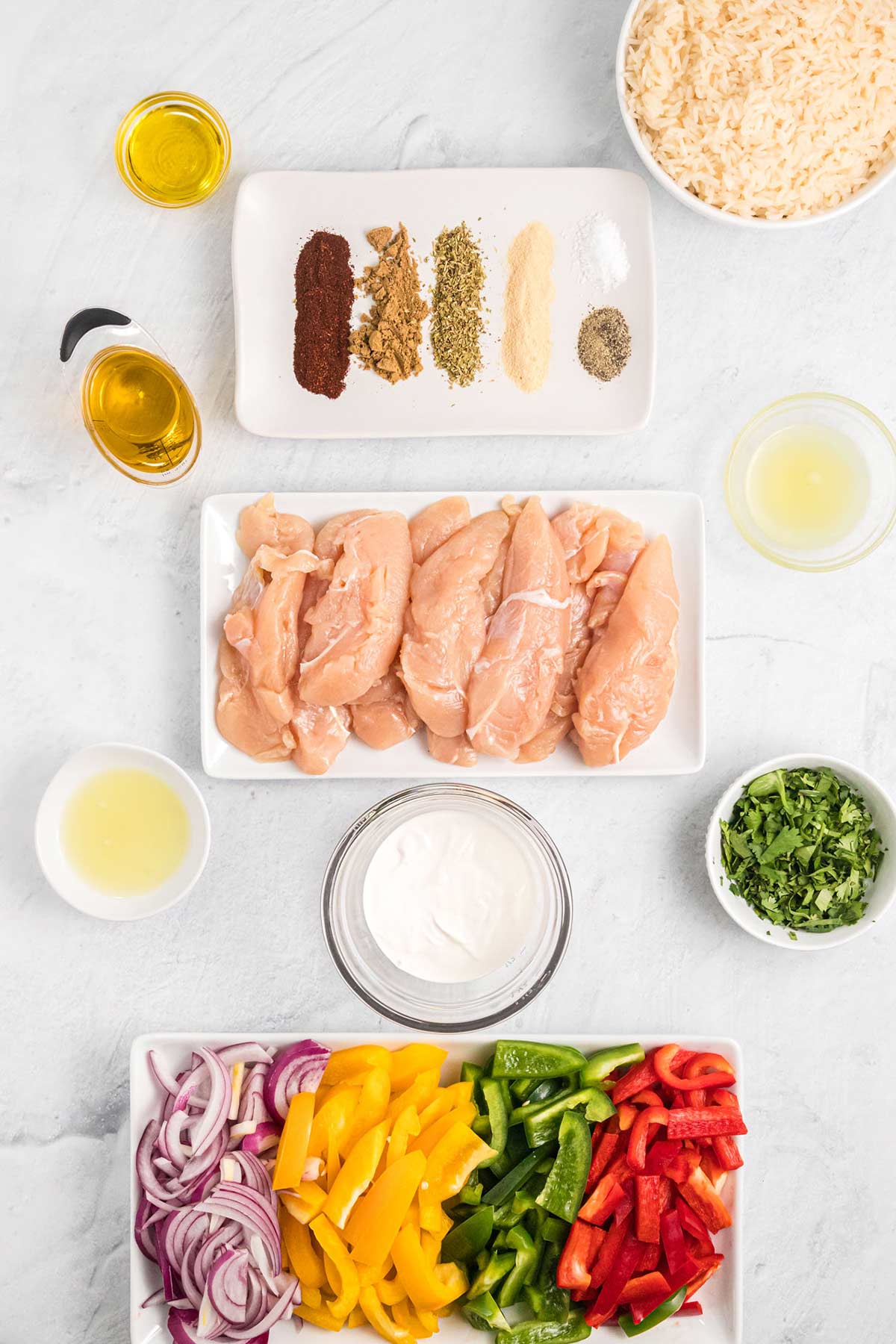 Recipe Steps
Marinate: Place olive oil and all of the seasonings in a large resealable bag. Place the chicken in the marinade and smush it around to coat it evenly. Marinate chicken for 15 to 20 minutes.
Cook: Once the chicken is marinated, cook it in a large skillet until it's browned and cooked through. Take it out of the pan and cook all of the veggies in the same pan.
Mix: Mix the sour cream, lime juice, and cilantro in a small bowl.
Assemble: Cut the chicken into bite-sized pieces. Place the cooked rice in bowls and add the chicken and cooked peppers and onions. Drizzle the sour cream sauce over the top.
More Topping Ideas
Whatever you like on chicken fajitas or tacos will work with these bowls – here a few to try:
Variations
Meat: Swap chicken for steak or make shrimp fajita bowls.
Rice: Plain rice is great or try cilantro-lime rice. Cauliflower rice is a great way make the dish even lighter.
Toppings: Lots of options here to switch things up – if you like on tacos it will work with chicken fajita bowls.
Fun-Time Bonus: Add a citrus margarita or margarita wine spritzer on the side for a happy dinner. Some tortilla chips and salsa bring some fun, too.
Make Ahead Tips
This chicken fajita bowl is great for meal prep. The chicken, bell peppers, and rice will keep for three to four days in the refrigerator. Keep the sauce in it's own container and when it's time to warm up dinner or lunch, drizzle the sauce over the top before serving.
I hope you give this chicken fajita bowl a try soon!
Happy cooking,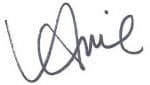 More Recipes to Try
📣 Do you love this recipe? I would love to know! Leave a comment below the recipe along with your recipe star rating.
Print
The nutrition is an estimate only. It was calculated using Nutrifox, an online nutrition calculator.