Chicken Parmesan Meatballs are delicious chicken meatballs lightly breaded and baked before simmering in marinara sauce. Top them with lots of melted cheese for a twist on classic chicken parmesan.
If comfort food is what you want, then these chicken Parmesan meatballs are what you need. Tender chicken meatballs flavored with Italian seasonings are breaded and then baked until lightly crispy on the outside and tender on the inside.
I like to finish them in marinara sauce on the stove and then serve them up with pasta, rice, or all on their own with some bread. It's a nice twist on chicken Parm – cozy, hearty, and familiar.
💌 Sign up for the Girl Gone Gourmet Newsletter and get recipes delivered straight to your inbox!
Ingredients
Olive oil
Minced garlic
Diced onion
Ground chicken
Large egg
Panko breadcrumbs
Kosher salt and black pepper
Italian seasoning
Dried parsley
Italian seasoned breadcrumbs
Jarred marinara sauce
Shredded mozzarella cheese
Garnishes: grated Parmesan cheese and chopped fresh parsley
How to Make Chicken Parm Meatballs
I like to sauté the onions and garlic first so they soften. This gives them a head start on the cooking process so you don't end up with half-cooked pieces in the meatballs.
For the meatballs, you mix the ground meat, egg, and panko in a large bowl. Add the seasonings and the cooked onions and garlic. Mix well but don't overmix.
Form the meatball mixture into 1″ balls and then roll each in the panko, so they're evenly coated. Place them on a prepared sheet pan and bake them until they're cooked through – this usually takes between 12 and 15 minutes.
Warm the marinara sauce in a large pan or skillet and once the chicken meatballs are done baking, place them in the warm sauce.
Sprinkle the shredded cheese over the top and then stick the pan under the broiler for a few minutes to melt the cheese.
For fun, sprinkle some Parmesan cheese and fresh chopped parsley over the top for garnish.
Different Ways to Serve Them
Pasta: Toss the chicken Parmesan meatballs with spaghetti, bucatini, penne, rotini, or other pasta you like.
Rice: Spoon the sauce and meatballs over cooked rice with some roasted broccoli on the side.
Bread: Or serve them straight from the skillet with just some garlic toast to scoop up all the sauce.
Recipe Tips and Tricks
How to make juicy and tender meatballs:
First, don't overmix the meat mixture. I think it's easier to use my hands to mix the meat so that everything gets mixed without overmixing.
Second, don't overbake the meatballs. They are done when the internal temperature is 165°F, so check early and take them out once they hit that temp. Or, you can slice one in half to check it's cooked through.
Substitutions and Other Add-Ins
You can use ground turkey or lean ground beef instead of chicken.
Instead of dried Italian seasoning try the same amount of dried oregano.
If you like some heat, add some red pepper flakes to the meatball mixture or the sauce (or both!)
Use your favorite homemade tomato sauce or jarred sauce. I love Rao's marinara.
Make these chicken Parmesan meatballs for dinner, won't you? I know you'll love all the ooey-gooey cheese with the crispy breaded chicken meatballs. It's so, so good.
Happy cooking,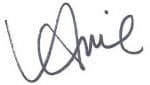 More Meatball Recipes
📣 Do you love this recipe? I would love to know! Leave a comment below the recipe along with your recipe star rating.
Print
The nutrition is an estimate only. It was calculated using Nutrifox, an online nutrition calculator.