Easy cinnamon banana bread with a swirl of cinnamon sugar plus a lightly crunchy cinnamon topping. This is a super easy quick bread to make for the fall season. No complicated steps or long prep time required: just mix, swirl, bake and enjoy.
I realize it's still summer and the temperatures are still summery, but it's also September and therefore time to embrace the fall things. So, consider this cinnamon banana bread your starter kit – it's soft and tender banana bread with a swirl of cinnamon running through it. It's also incredibly easy to make.
At the risk of sounding hyperbolic, it really does inspire all of the cozy fall feelings. I tested this recipe multiple times over the summer and even in the dead heat of July, I was like, "oooh, I get to make more cinnamon banana bread!" as I cranked up the oven and turned the fan on full blast.
Recipe Highlights
This is a low-fuss banana bread recipe. It's a mash, whisk, mix, and swirl operation that doesn't have any complicated steps.
There is a layer of cinnamon sugar in the middle with a cinnamon sugar topping. They are swirled into the batter before you bake the bread so every bite has a cozy cinnamon flavor.
For this recipe, you'll need not-quite overripe bananas. So, you will need to plan ahead so they can sit out at room temperature for several days before you make the bread. I think they're perfect once the peels are pretty spotty but not totally brown.
Enjoy a slice with some coffee or make a batch to share with a friend or neighbor who could use some fall inspiration. I like a slice warmed up with a smear of butter – it's very, very good.
Ingredients
Medium-sized very ripe bananas
Granulated sugar
Large egg
Vegetable oil
All-purpose flour
Baking soda
Salt
Ground cinnamon
Steps
Mash the bananas in a large bowl. Add the sugar to the mashed bananas and mix to combine. There shouldn't be any big lumps of bananas. Add the egg and oil and mix well to combine.
In a separate medium bowl, whisk the flour, baking soda, and salt. Add the dry ingredients to the banana mixture and stir until just combined. Don't over mix the batter.
In a small bowl, combine the sugar and cinnamon for the swirl. Pour half of the batter into a prepared pan. You will need a 9-inch loaf pan.
Sprinkle half of the cinnamon-sugar mixture over the top so it's evenly coating the batter. Add the rest of the batter and sprinkle the rest of the cinnamon sugar over the top.
To make the swirl, use a dinner knife to swirl the batter. Start at one end and swirl from edge to edge until you reach the other end.
Bake the bread for 50 to 60 minutes at 350°F or until a toothpick inserted into the center comes out clean. Cool the bread in the pan for 30 to 45 minutes before turning it out onto a wire rack to cool completely.
Other Add-Ins
You are free to dress this bread up with one cup of mix-ins. Here are some ideas:
Chocolate chips – one cup of milk, dark, or semisweet chocolate chips will work if you want to make chocolate chip banana bread.
Nuts – try one cup of chopped pecans or walnuts
Other fall spices – There is one tablespoon of spice in this recipe – feel free to change the cinnamon to nutmeg, cloves, or all-spice. You can also do a mix. Just don't do more than a tablespoon.
You can also leave out the cinnamon swirl and make a classic banana bread. Make the recipe as instructed and omit the cinnamon sugar and just mix in a couple teaspoons of cinnamon in the batter.
Tips
Once the cinnamon swirl banana bread is completely cooled, wrap it in plastic wrap and it will keep for several days at room temperature. Or you can keep it in the refrigerator for up to a week.
You can also freeze it. Just wrap it and keep it in a large freezer bag. Leave it at room temperature to thaw.
This cinnamon banana bread recipe is soft, tender, and all about the fall feelings. I hope you give it a try!
Happy baking,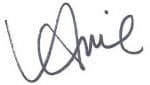 More Fall Baking Recipes
Print