Rich and hearty Meatball Stroganoff is a twist on the classic beef dish. Use your favorite homemade meatballs or frozen store-bought ones to make this a really easy weeknight dinner. Mushrooms and meatballs simmered in a rich and savory sour cream sauce is serious comfort food!
This meatball stroganoff is a twist on classic stroganoff, one of my favorite comfort food recipes. It's what to make when it's cold, and you're craving something warm and cozy. The best part is that it's weeknight ready, and to that, I say… yay!
Switching things up is one of my favorite things, and this version is the third twist I've made with this classic dish – I have a small-scale stroganoff on toast in my cookbook and a ground beef stroganoff that I shared a year or so ago. This meatball stroganoff recipe is the easiest yet and just as delicious.
🍄 Ingredients
Unsalted butter
Quartered baby Bella mushrooms
Diced yellow onion
Salt and black pepper
Finely chopped garlic
All-purpose flour
Dry white wine
Beef broth or stock
Dijon mustard
Meatballs – you can use frozen store-bought ones or homemade meatballs
Sour cream
Chopped chives, parsley, or dill for garnish
Cooked egg noodles or rice for serving
Instead of steak or ground beef, you use meatballs to make this hearty comfort food dish. Any meatballs will work – your favorite homemade one or frozen store-bought ones. Beef or turkey – it's up to you. Using premade ones means this recipe is ready to serve in about 40 minutes, making this recipe a great contender for weeknight meals.
🫕 How to Make Easy Meatball Stroganoff
Melt the butter in a non-stick large skillet over medium-high heat. Add the mushrooms, onions, salt, and pepper and sauté them for 10 to 15 minutes or until the mushrooms have released their moisture. Add the garlic and cook it with the mushrooms and onions for a minute or so.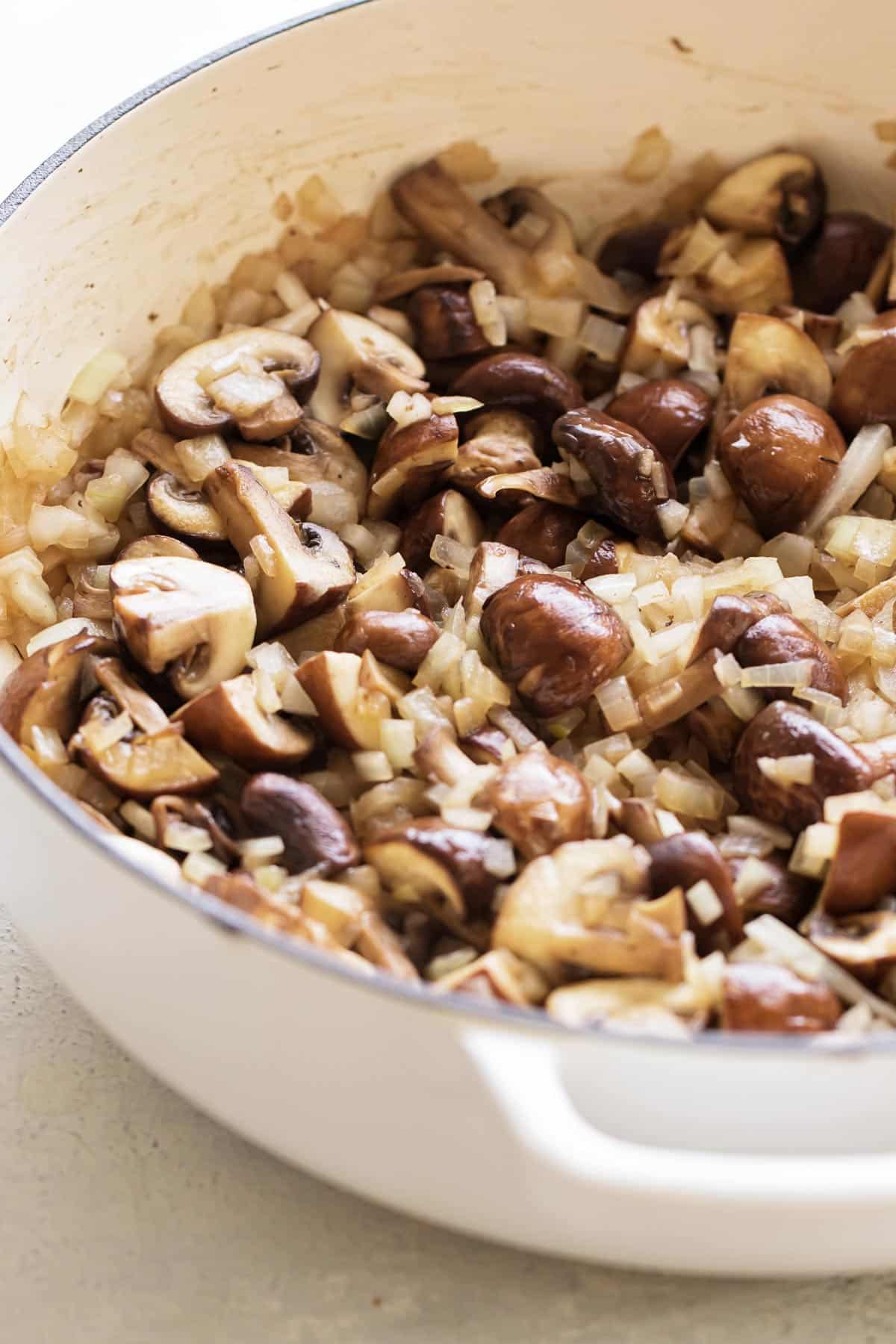 Sprinkle the flour over the top of the mushrooms and stir to coat them. Add the white wine and stir. As it simmers, scrape up all of the browned bits off the bottom of the pan.
Add the beef stock and mustard. Stir and then add the meatballs. Cover the pan and adjust the heat to medium. Simmer the meatballs for ten minutes or until they are warmed through.
Uncover the pan and take it off the heat. Add the sour cream and stir to combine. Serve the meatball stroganoff with noodles, mashed potatoes, or rice. Garnish with chopped parsley or chives.
💡 Tips and Shortcuts!
Yes, you can use frozen meatballs – chuck them straight in the pan from the freezer! I've made this with frozen beef meatballs and turkey meatballs. Both are great.
You can also use your favorite meatball recipe (or try my easy ground beef meatballs that are quick to prep). Just be sure they are cooked before you add them to the stroganoff. You won't have to simmer them as long if they are not frozen when you add them.
You can skip chopping the onion and use two cups of frozen chopped onions – a shortcut I am happy to take.
Leftovers will keep in the refrigerator for three to four days. The sauce may thicken up – you can thin it with a little beef stock or even some water.
Cooking for kids? You can omit the wine and use beef broth instead.
🥗 Side Dish Ideas
This saucy-rich dish pairs perfectly with a simple vegetable side dish like:
If you love mushrooms, meatballs, and a creamy, savory sauce, this meatball stroganoff recipe is one to add to your list. It's one of my favorite comfort food recipes – I hope you love it.
Happy Cooking!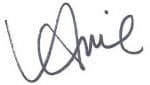 🖤 More Favorite Comfort Food Recipes
📣 Do you love this recipe? I would love to know! Leave a comment below the recipe along with your recipe star rating.
Print
The nutrition is an estimate only. It was calculated using Nutrifox, an online nutrition calculator.
Post updated from the archives. First published in May 2021.