One-pot dinners! Because who wants to wash a bunch of pots and pans? I'm guessing most of us would rather do something else after dinner, so I've rounded up a bunch of delicious one-pot meals that won't leave you with a pile dishes in the sink. Take a browse and I hope you find something new to try!
One Pot Dinners
Whether you're craving a hearty pasta, a cozy slow-cooked dish or quick and easy dinners made with chicken, beef, or seafood these one-pot dinners are all about making life easier in the kitchen. There's a so many to choose from – everything from easy weeknight dinners to guest-worthy dishes, too.
Happy cooking,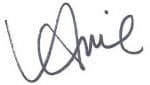 More Easy Dinner Recipes
Post updated from the archives. First published in November 2018.