Skip the packets of instant oatmeal and try this easy Blueberry Oatmeal instead. It has the best texture and flavor with plump and juicy blueberries, cinnamon, and ginger, plus a few crunchy almonds on top. It's a quick and easy breakfast recipe to start the day on the right foot.
Yes, it takes a little longer than microwave oatmeal, but this homemade Blueberry Oatmeal is worth the extra few minutes it takes to make it. You'll say goodbye to the packaged stuff once you try it.
What makes it so good?
I use old-fashioned oats and cook them on the stove. Yes, quick oats cook faster, but they just don't have the same great texture. Old-fashioned oats are where it's at, friends.
The oats are cooked in water first, and then you add the good stuff – a few magic spices, brown sugar, a little milk for creaminess, and blueberries – fresh or frozen!
I like to add a sprinkle of chopped almonds on top for a crunchy texture, along with a splash of cream for extra richness.
You'll be digging into a bowl of this oatmeal goodness in about 10 minutes – it's a warm and delicious way to start the day.
Ingredients
Water
Old-fashioned oats – also known as rolled oats.
Brown sugar
Ground ginger
Ground cinnamon
Blueberries – you can use fresh or frozen blueberries.
Whole milk – or any milk that you like! I've also made this with 2% milk and oat milk, and almond milk. It just depends on how much richness you like.
Optional toppings: extra blueberries, chopped nuts like almonds, walnuts, or pecans, and a splash of cream.
How to Make It
Pour the water into a saucepan and bring it to a simmer over high heat.
Add the oatmeal and stir. Adjust the heat to medium and cook the oats for about five minutes or until most of the water is absorbed.
Add the spices and brown sugar and give it a stir. Mix in the blueberries and adjust the heat to medium-low. Stir until the berries are warmed through. Stir in the milk.
Spoon the oatmeal into a serving bowl. Sprinkle the chopped nuts over the top and add a splash of cream if you're feeling fancy.
Every bite has those juicy blueberries with tender oats and a touch of warm spices. I really hope you give this blueberry oatmeal recipe a try! I think you'll love it.
Happy oatmeal-making,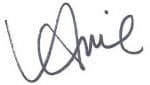 More Easy Breakfast Recipes
📣 Do you love this recipe? I would love to know! Leave a comment below the recipe, along with your recipe star rating.
Print
The nutrition is an estimate only. It was calculated using Nutrifox, an online nutrition calculator.