Grilled drumsticks brushed with a sweet and tangy glaze with a kick of heat from jalapeno and sriracha. Add some grilled pineapple on the side and pile it all on rice for an easy summer dinner.
This is an easy recipe that's great for outdoor grilling, or you can cook this dish in the oven, too. Either way, you will love these juicy grilled chicken drumsticks!
These grilled chicken drumsticks are a great way to switch up regular o' BBQ chicken. They are coated in a sweet and sticky pineapple glaze flavored with jalapeno, sriracha, and brown sugar.
Pop them on a hot grill with some fresh pineapple skewers on the side, and you'll have a plate of summery sunshine for dinner. The flavors are fresh, bright, and so good.
Drumsticks Recipe Notes
There's no waiting time for this recipe – you don't need to marinate the chicken legs, just season them with some salt and pepper before you start layering on the sauce.
This recipe is great for grilling but I've also tested it in the oven and both ways work well. Oven details are in the tip section later in the post!
Once you try this pineapple-jalapeno glaze you might not go back to BBQ sauce. It's sweet, tangy, and a little spicy.
The flavors are a little tropical, savory, and basically your quintessential summer grilling dinner! Add a cold drink to sip on like a margarita spritzer or spiked lemonade for the very best experience.
Ingredients
Pineapple juice
Brown sugar
Low-sodium soy sauce
Rice vinegar
Sriracha
Ginger paste
Diced jalapeno
Chicken drumsticks
Fresh pineapple chunks – if you're feeling ambitious prep a fresh pineapple or make it easy and use fresh pineapple chunks that are already cut and packaged.
How to Grill Chicken Drumsticks
Preheat grill to 400°F. While it's heating, make the glaze.
In a small saucepan, whisk the sugar, soy sauce, vinegar, sriracha, ginger, and jalapeno. Bring the sauce to a boil and cook it until it's thickened and reduced by half, about 10 minutes.
Season the chicken with salt and pepper. Place them on the grill and lightly brush each with the reduced sauce. Every 8-10 minutes, turn the chicken on the grill and brush with more sauce. Repeat for 35-40 minutes until the internal temperature of the chicken reaches 165°F.
Thread the pineapple chunks onto skewers and in the last 10 minutes of the cooking time, place them on the grill with the grilled chicken legs as they finish cooking.
What to Serve Them With
You can have the chicken and grilled pineapple all by themselves, but I like to add some cooked rice – plain works great because the juices and glaze will mix in, giving it a lot of flavor. Or, you could try it with cilantro-lime rice for an extra boost of flavor.
They also go great with a side salad like black bean corn salad or corn salsa.
A Few Tips
This glaze will work with other cuts of chicken – try grilled chicken thighs, boneless, skinless chicken breasts, or chicken wings. Depending on what you use the cooking time will vary.
You can also cook this dish in the oven. Preheat it to 400°F and line a large baking sheet with foil. Coat it with cooking spray. Brush the chicken with the sauce and bake it for 45 minutes. Brush it with more glaze every 10 minutes or so until the chicken is cooked through. Add the pineapple in the last ten minutes – I just toss it right on the sheet pan.
Use a meat thermometer to know for sure when the BBQ chicken drumsticks are done. Stick it the thickest part of the drumstick (away from the bone) – once it reads 165 degrees F they're done cooking.
Add this chicken legs recipe to your summer grilling list! It's easy, delicious, and perfect for a warm summer night.
Happy grilling!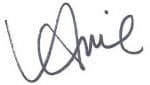 P.S. Want more recipe inspiration? Sign up for the 📧 Weekly Newsletter!
More Summer Main Dishes
📣 Do you love this recipe? I would love to know! Leave a comment below the recipe along with your recipe star rating.
Print
The nutrition is an estimate only. It was calculated using Nutrifox, an online nutrition calculator.
Post updated from the archives. First published in May 2021.