This ham and cheese puff pastry recipe pulls double-duty as either a snack for parties or as dinner with a bowl of soup or crisp salad on the side. Golden puff pastry filled with delicious ham, cheese, and lightly dressed arugula is an excellent combination of flavors.
The puff pastry bundles are what I like to call a fancy pants hot ham and cheese sandwich: you have the deli ham and melty cheese, but they're wrapped up in flaky, warm puff pastry instead of sandwiched in a warm bun.
Oh, and to up the fancy-factor, we're adding some peppery arugula tossed with some lemon juice to add a punch of bright flavor.
There are several things to love about this recipe:
It's easy: There's not a lot of prep work involved – it's mostly and assemble and bake situation.
It's versatile: Don't like ham? Try some turkey. Same with the cheese – I use Swiss cheese, but Gruyere, cheddar cheese, or other good melting cheese are welcome here.
Make them for dinner or snacks: With the holidays coming up, these ham and cheese bundles are a great snack if you're planning an appetizer spread. Or, serve them with some tomato soup or salad on the side and (ta-da!) you get an easy dinner.
💌 Sign up for the Girl Gone Gourmet Newsletter and get recipes delivered straight to your inbox!
Ingredients
Puff pastry – It needs to be thawed but still cold when you make the bundles. So, follow the thawing instructions on the package and keep the sheets in the fridge until you're ready to assemble the bundles.
Deli ham – Now's the time to use the good stuff from the deli counter and skip the stuff in the lunchmeat aisle. Have it sliced pretty thin, so your bundles aren't too bulky.
Cheese – There are a lot of options! Swiss cheese, Gruyere, cheddar, pepper jack, Provolone, Gouda, or other good melting slices will work.
Arugula – You don't need a lot, but the flavor and texture work well in these bundles. If you're looking for a way to use up the extra arugula, try my roasted sweet potato arugula salad to use it up.
Olive oil and lemon juice – These combine to make a light dressing for the arugula.
Egg wash – For the best golden puff pastry, brush the bundles with an egg wash (1 large egg whisked with a splash of water) before you bake them.
Garnish – This is optional, but a sprinkle of sesame seeds, flakey sea salt, or everything bagel seasoning over the puff pastry adds texture, flavor, and color.
Tips for the Best Puff Pastry Bundles
The only tricky part about this recipe is remembering to take the puff pastry out of the freezer so it has time to thaw in the refrigerator. If you try to make these with frozen puff pastry, it won't work (cue sad face).
Maybe you're wondering if you can use phyllo dough instead of puff pastry. Hmm, probably not. Phyllo is very delicate and might not stand up to the hefty-ish fillings. So, treat yourself! Go with the flaky, buttery puff pastry.
Once you have all of your ingredients ready, the bundles are easy to assemble. It's good to work fast, so your puff pastry doesn't warm up too much. Getting into the oven while it's still cold will ensure you get lots of buttery, flakey layers.
Once the bundles are in the oven, they don't take long to bake. Once the pastry is golden brown and the cheese is melted they're done.
They are best warm from the oven but will hold at room temperature for several hours. Leftovers will keep for a few days in the refrigerator, but the pastry will soften and lose its crispy flakiness.
They are a Great Appetizer or Dinner
Yes, it's true – you can make these as an appetizer or dinner! It's so exciting!
Make them for dinner or add them to your holiday party menu plan – either way, I think you'll love them!
Happy bundling,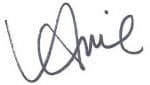 More Holiday Appetizers and Snacks
📣 Do you love this recipe? I would love to know! Leave a comment below the recipe along with your recipe star rating.
Print
The nutrition is an estimate only. It was calculated using Nutrifox, an online nutrition calculator.