Juicy lamb burgers topped with creamy tzatziki sauce, crisp cucumber, tomato, and crumbled feta cheese. This is an easy Greek burger recipe that you can also make with ground beef or turkey. Cook the burgers on the stove or on the grill for an easy weeknight dinner.
These Greek-inspired burgers are the best kind of summer dinner. They have a quick cook time, you can cook the burgers inside on the stove or outside on the grill. The toppings are easy-breezy and the flavors are light, refreshing, and well… easy.
The lamb burgers make these even more special. I love the flavor and it's a nice change from beef burgers. That said, you don't have to use lamb – the flavors in this recipe will go well with beef or ground turkey. You could even make grilled chicken burgers if you want.
So, if you're in the mood for some summer grilling this lamb burger recipe is one to add to your list.
Ingredients
Ground lamb
Kosher salt and black pepper
Burger buns
Tzatziki sauce
Crumbled feta cheese
Sliced tomato
Sliced cucumber
Sliced red onion
How to Make the Burgers
Divided the ground lamb into four equal parts. Form burger patties about one inch wider than the bun (they will shrink as they cook).
Lightly pat them into a patty – don't compress the meat too much otherwise your burgers will be dense. Use a light hand and form them just enough so they hold together.
Make an indent in the center of each patty so they don't puff up while they cook. Season the patties with salt and pepper on both sides.
Cook the burgers over medium-high heat in a large skillet, grill pan, or on an outdoor grill. Cook them for seven to ten minutes or until they are cooked through and the juices run clear. For the best lamb burgers, cook them to a temperature of at least 145°F or to a higher level of doneness that you like.
Place the cooked burgers on the buns and top each one with one tablespoon of tzatziki, one tablespoon of feta, a tomato slice, two cumber slices and a few slices of onion.
Serve and enjoy!
Recipe Tips
If you're not excited about lamb burgers, feel free to use ground beef or you can make turkey burgers.
I like to keep the burger seasoning very simple with salt and pepper, but for extra flavor add a little dried oregano.
You can make homemade tzatziki sauce with Greek yogurt, cucumber, fresh herbs, and fresh mint or look for it premade at the grocery store to make this recipe even easier.
If you want some extra greens, top the burgers with some arugula.
I prefer hamburger buns, but you could also serve your burger with pita bread. Slice a pita round in half and then place the burger and toppings inside.
Serve them with grilled veggies, or a crispy green salad. Or, if you feel like a treat, add some French fries or potato chips on the side.
There's no better time than now to switch up the summer burger game. These Greek lamb burgers are just the way to do it – juicy, delicious, and tons of fresh flavor.
Happy burger-making!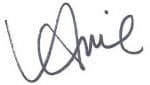 More Greek-Inspired Recipes
Or, if you're craving more burger ideas try my green chile bacon cheeseburgers or goat cheese bacon sliders!
Print