You only need four ingredients to make this everything bagel dip and it takes all of ten minutes from start to finish. Everything bagel seasoning and fresh green onions flavor the creamy dip made with cream cheese and sour cream. Add your favorite crackers and veggies for an easy appetizer or snack.
I'm about a thousand years late to the everything bagel seasoning craze – you know, the seasoning blend made with poppy seeds, white and black sesame seeds, garlic powder, and dried onion? It's what makes a plain bagel an everything bagel and, at some point, a clever marketing person thought, why not sell it separately on its own?
In my defense, I'm a longtime fan of the bagels but never had a reason to buy the mix until I tried this easy dip recipe. It's creamy, it's savory like an everything bagel, and it's the perfect excuse to treat yourself to a container of the mix, which is most likely for sale at a grocery store near you.
Highlights
Four ingredients are all you need, and the prep time is 10 minutes.
The hardest part about this dip recipe is waiting for the cream cheese to soften. The rest of it is an exercise in simplicity.
You can make it ahead and keep it in the fridge for later.
It goes with all the dippers – bagel chips make the most sense, but pretty much any cracker or veggie stick will pair with it. Or go wild, toast some everything bagels, and slice them up into pieces for a double-dose of everything seasoning fun.
Make it for game-day, holiday parties, a BBQ, your next Netflix binge night… you know the drill. It's a super easy dip for all the snacking occasions.
Four Ingredients
Softened cream cheese
Sour cream – you can also use plain Greek yogurt.
Everything bagel seasoning – look for it in the spice aisle or if you want to make your own, A Sweet Pea Chef blog has a great recipe.
Thinly sliced green onion
Two Steps
Beat the cream cheese and sour cream with a hand mixer in a bowl. Beat on medium speed until the two are well combined– about 1 minute. Scrape down the sides of the bowl as necessary.
Next, add the everything bagel seasoning and sliced green onion. Mix to combine and transfer the dip to a serving bowl.

Recipe Tips
You can serve the bagel dip right away or refrigerate it for later. Chilling allows time for the flavors to develop, so feel free to make it up to a day in advance.
For serving, garnish the dip with more everything bagel seasoning and sliced green onions. You can also use fresh chives as a garnish, too.
Add your favorite dippers – pretzels, veggie sticks, crackers, toasted baguette slices, bagel chips, potato chips, or pita chips are all great.
Happy dip-making!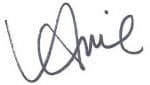 More Easy Appetizer Recipes
Print
The nutrition information is an estimate. It was calculated using Nutrifox, an online nutrition calculator.