All the cheesy pasta recipes to soothe our cheese-lovin' souls! Macaroni and cheese, baked ziti with pockets of ooey-gooey cheese, and other cheesy pasta dishes made with gruyere, ricotta, and truffle cheese… you'll want to try them all!
I've round-up up 14 of my favorite cheesy pasta recipe for you to try! If you love pasta and cheese, I know you'll find some new recipes to try.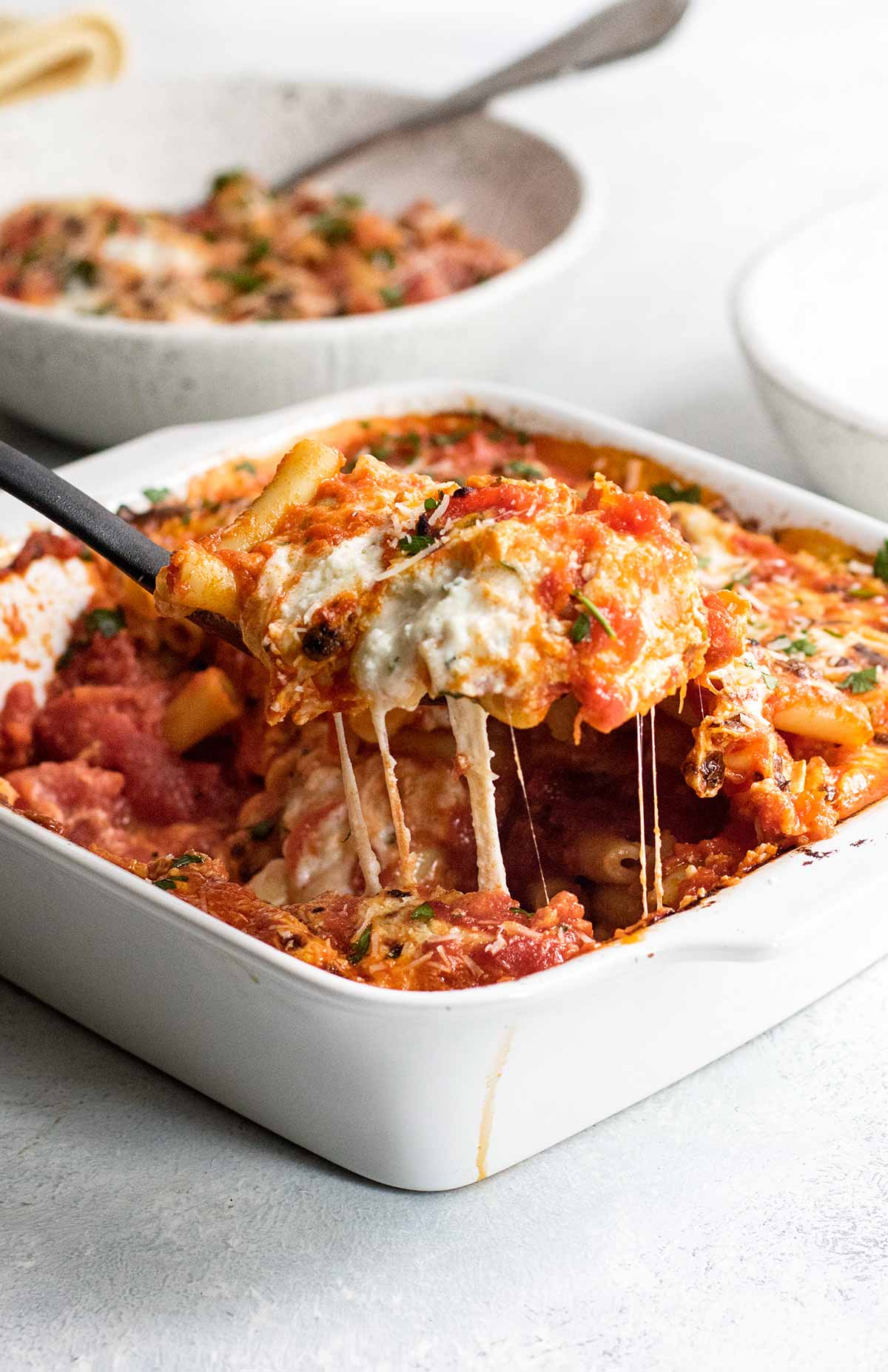 Four Cheese Baked Ziti
Baked Ziti is always a go-to favorite. I like to layer this ziti like a lasagna, so you get pockets of melted cheese throughout. This version has a combination of ricotta, provolone, Parmesan, and fresh mozzarella cheese, making it extra cheesy and creamy.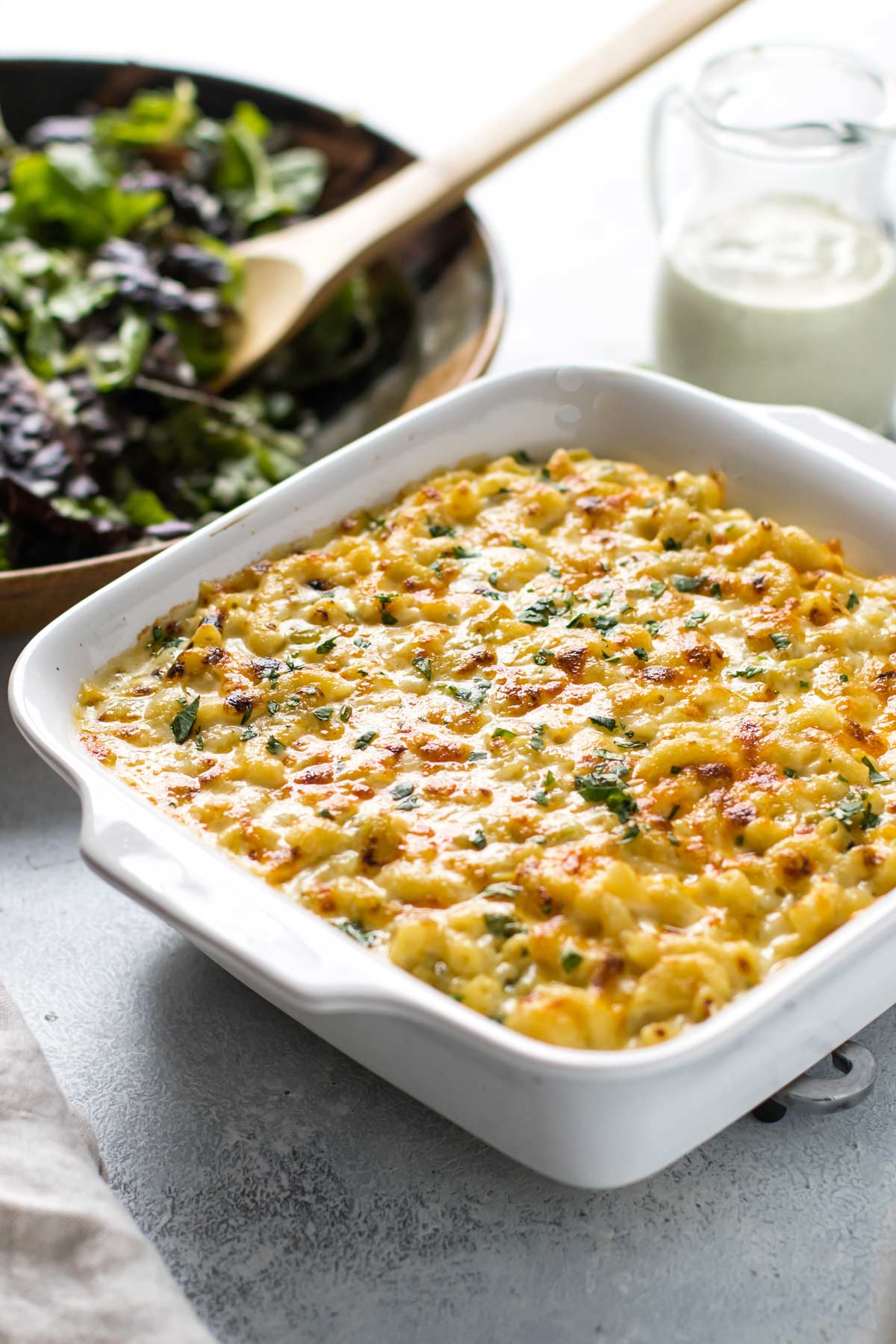 Green Chile Macaroni and Cheese
This creamy green chile mac and cheese with mild cheddar and Monterey jack cheese starts on the stovetop and finishes under the broiler and is the best kind of cheesy comfort food.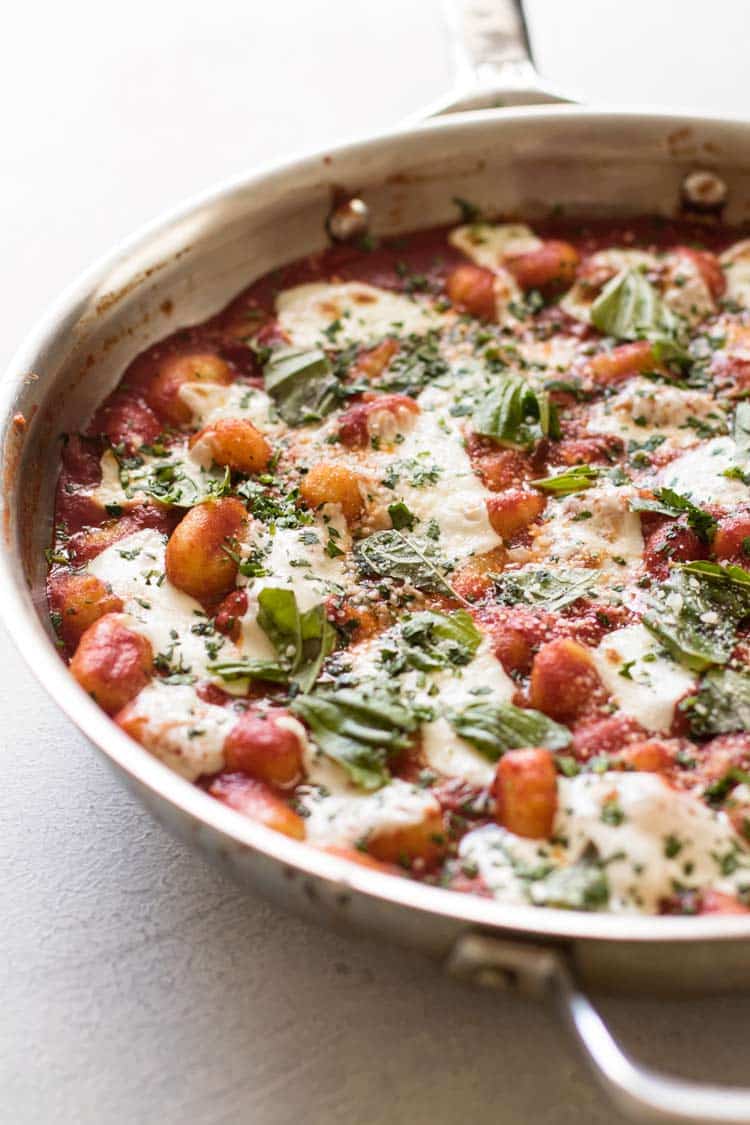 Gnocchi alla Sorrentina
Gnocchi alla sorrentina is a simple dish made with potato gnocchi, tomato sauce, fresh mozzarella and basil. It's hearty and fresh at the same time and very easy to make. With a few shortcuts, this version is on the table in 20-minutes.
Creamy Gruyere Spaghetti for Two
This easy pasta has a creamy gruyere cheese sauce, spaghetti, and spinach for a quick and easy dinner for two.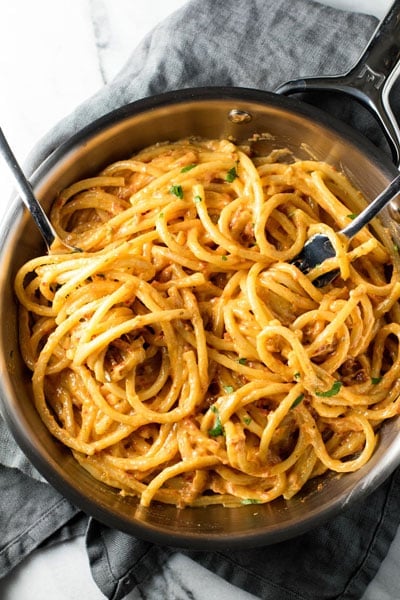 5-Ingredient Sun-Dried Tomato Alfredo
A simple, easy-to-make sun-dried tomato alfredo sauce tossed with pasta. It's what to make on those nights when there's just no time to cook.
Easy Baked Pasta with Sausage
This hearty baked pasta takes advantage of pantry ingredients for easy prep. There's no chopping required for the tomato sauce with sausage, and the pasta and sauce bake up together with melted pockets of cheese inside. 
Creamy Garlic Pasta
This creamy garlic pasta is a quick 20ish-minute dinner that's rich and decadent. Add a salad or veg on the side to dress it up or enjoy it straight from the pan. Either way works well.
White Mac and Cheese
This White Mac and Cheese is so delicious with its rich and creamy cheddar-Fontina cheese sauce, tender pasta, and quick prep time. This is what to make when you're craving some cheesy pasta comfort.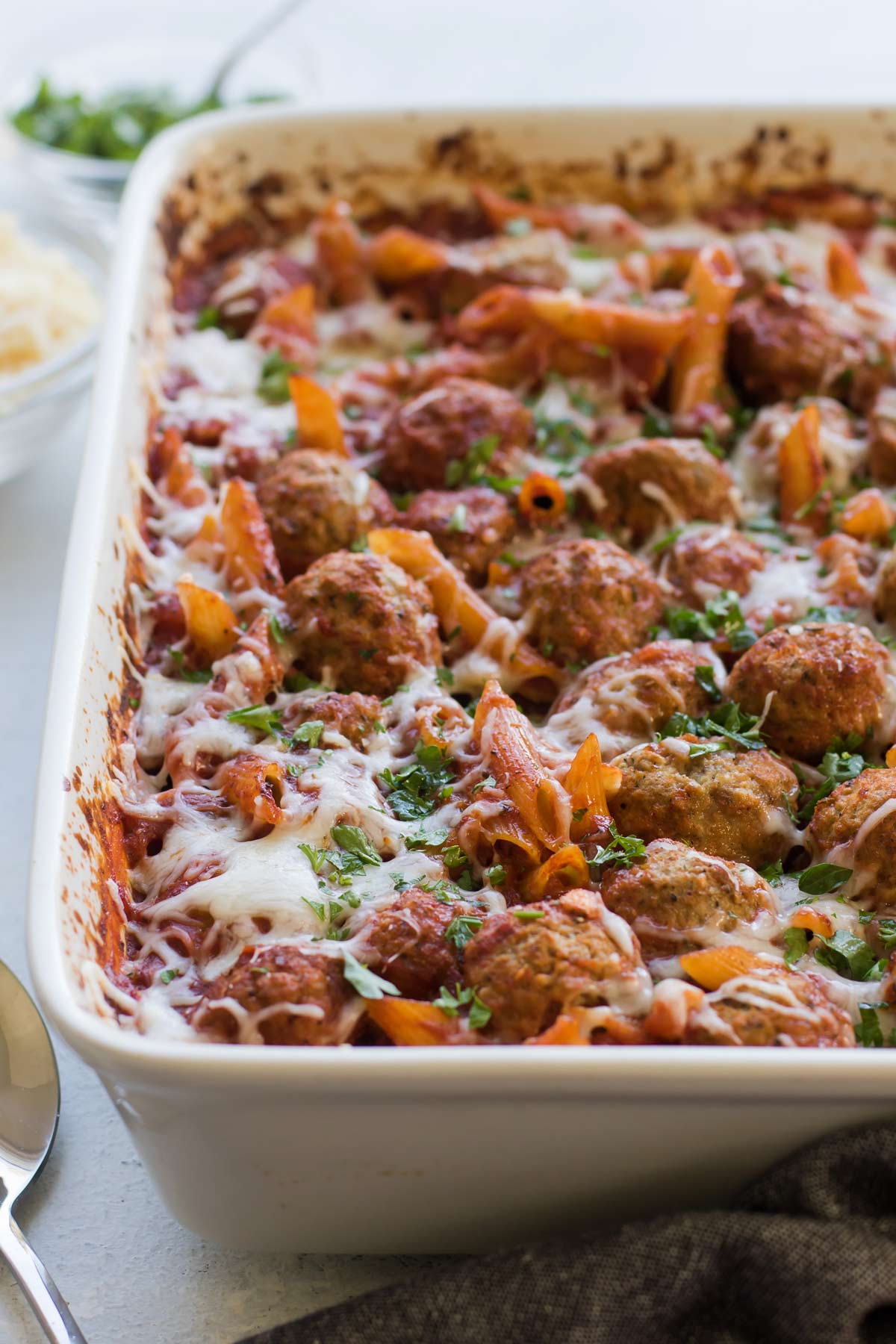 Baked Penne with Meatballs
This baked penne is so easy! Everything, including the pasta, cooks in one pan for the easiest baked pasta. Combine everything in the pan, pop it in the oven, and not long after, you have the best comfort food dinner that's cozy, hearty, and satisfying.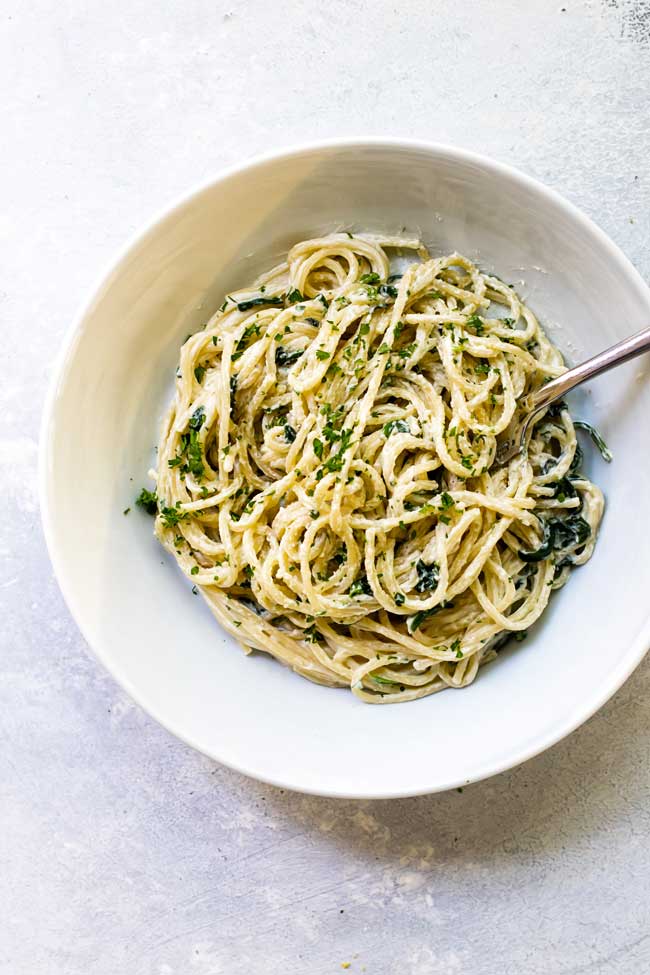 Creamy Goat Cheese Spaghetti
This spaghetti with spinach and goat cheese is so simple to make – perfect for busy nights when you need a quick and easy dinner!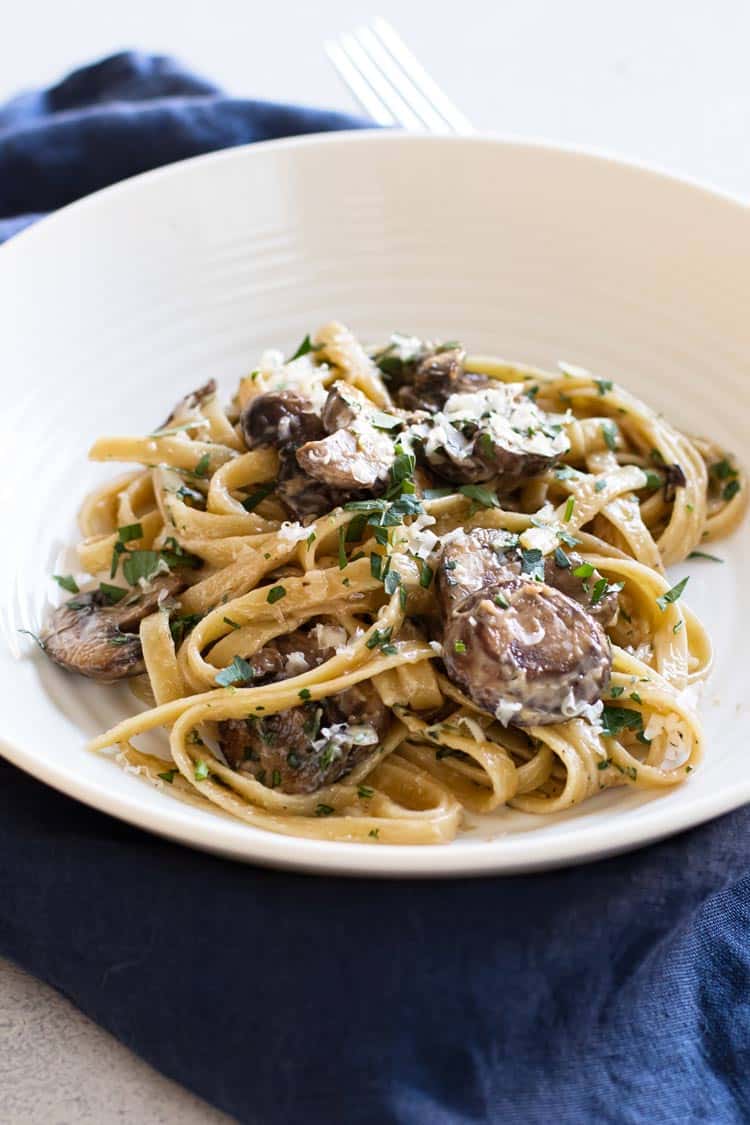 Truffle Mushroom Pasta
This truffle mushroom pasta looks and sounds fancy,
but it's an easy pasta dish that takes about 30 minutes to make. The pasta is coated in a creamy truffle cheese sauce and tossed with meaty mushrooms. It feels fancy but easy to make!
Lemon Ricotta Pasta
Lemon Ricotta Pasta is a quick 20-minute pasta recipe! Creamy ricotta combined with Parmesan, herbs, and lemon makes a really delicious sauce.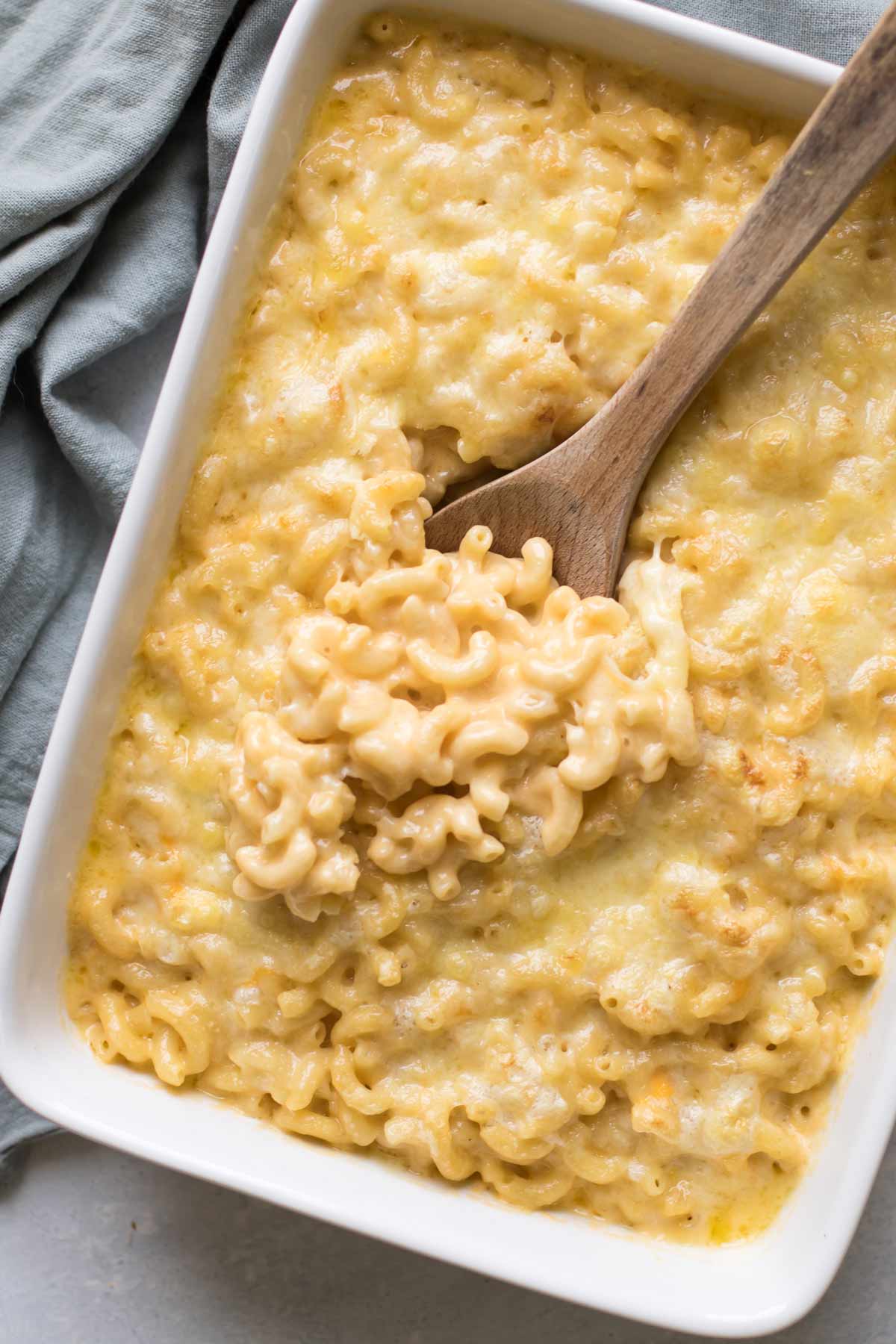 Baked Macaroni and Cheese
Rich and decadent baked macaroni and cheese made with a classic bechamel sauce and two types of cheese. It's rich, creamy, and a perfect side dish for holiday dinners or any time you're craving some serious comfort food.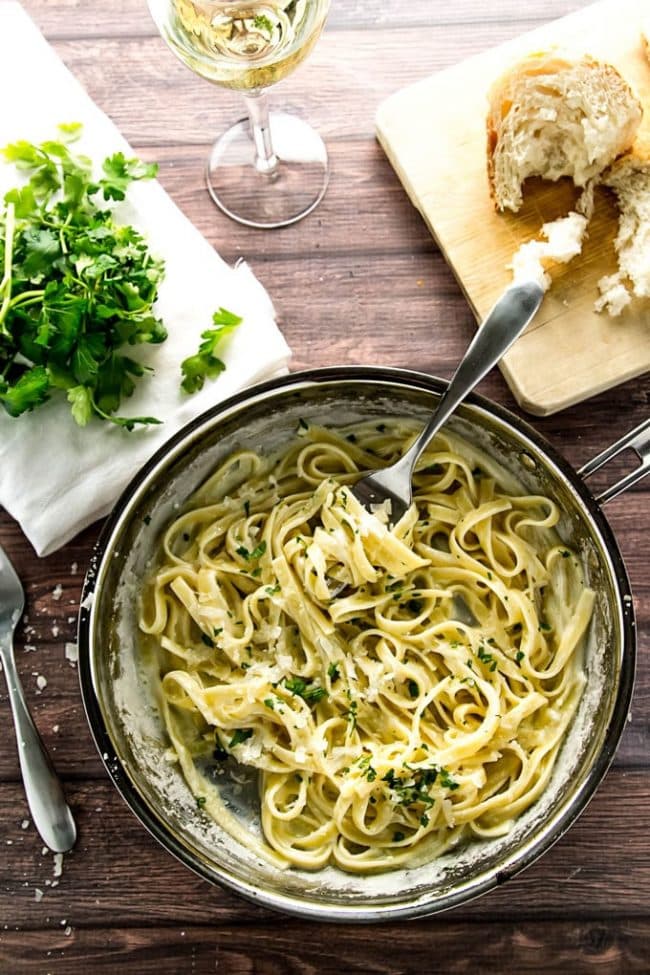 Fettuccine Alfredo
Ribbons of tender pasta coated in a simple cheese sauce. This fettuccine Alfredo takes just 15 minutes from start to finish.
I hope you give some of these cheesy pasta recipes a try soon!
Happy cooking,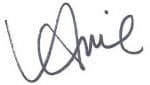 More Recipe Collections