For Thanksgiving, the main dish is pretty straightforward, but it's deciding what to serve with the roasted turkey that can pose a problem. If you're looking to try some new Thanksgiving dinner recipes, I've got 30+ recipes (appetizers! side dishes! desserts!) for you to browse.
Table of contents
Appetizers
Thanksgiving dinner is usually an all-day affair so it's nice to have some choice appetizers and snacks on hand for guests (and the cook!) to nibble on. Here are a few best appetizers and bites to have out while everyone is waiting for the Thanksgiving turkey.
Soup Recipes
Serving a creamy soup inspired by fall flavors is an elegant and delicious way to start a Thanksgiving dinner. Here are a few inspired soup recipes for the season most of which can be made ahead and warmed up on Thanksgiving Day. Serve them in bowls as a starter or serve them up as mini soup shooters as a fun appetizer.
Side Dish Recipes
If you're tired of the same old side dishes for the Thanksgiving table I think you'll find some inspiration here! There are a few of the best Thanksgiving recipes to go with the roasted turkey like creamy gratins, easy mashed potatoes, and lots of creative roasted vegetables.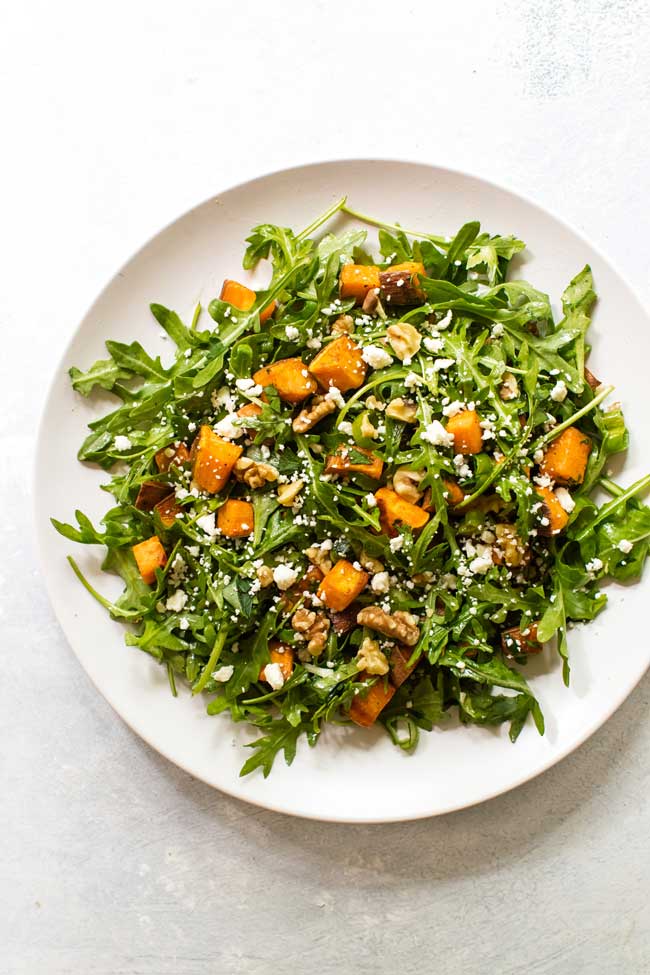 Roasted Sweet Potato and Arugula Salad
Tender roasted sweet potatoes and peppery arugula tossed with a simple vinaigrette, walnuts, and crumbled feta cheese. You can easily double or triple this recipe to serve a crowd.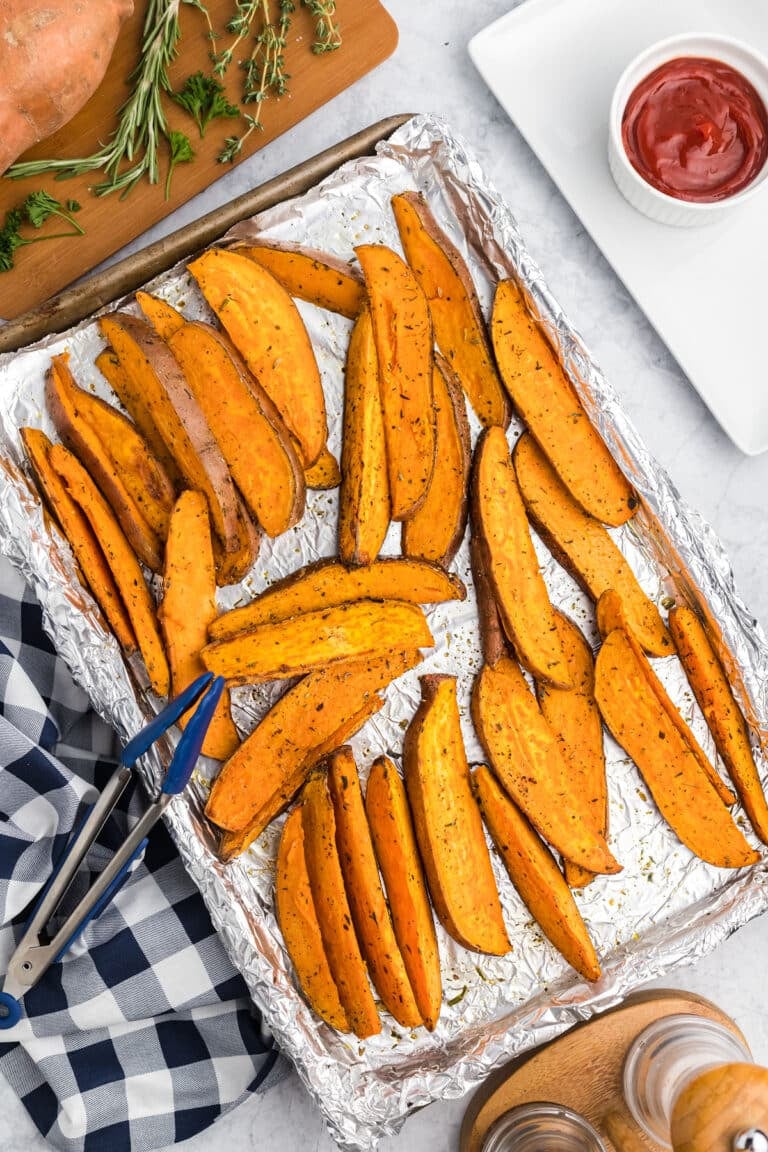 Roasted Sweet Potato Wedges
Roasted sweet potato wedges are a great side dish that is quick to make. The potatoes are seasoned with herbs and roasted until they're tender.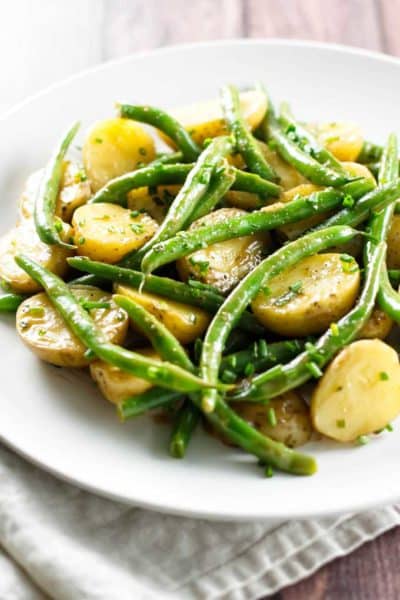 Green Bean Potato Salad
Maybe potato salad isn't a traditional Thanksgiving side, but this one isn't your average potato salad. Instead of mayo, tender potatoes and green beans are tossed in a tangy mustard vinaigrette. It's light and bursting with flavor – the perfect side for other rich Thanksgiving dishes.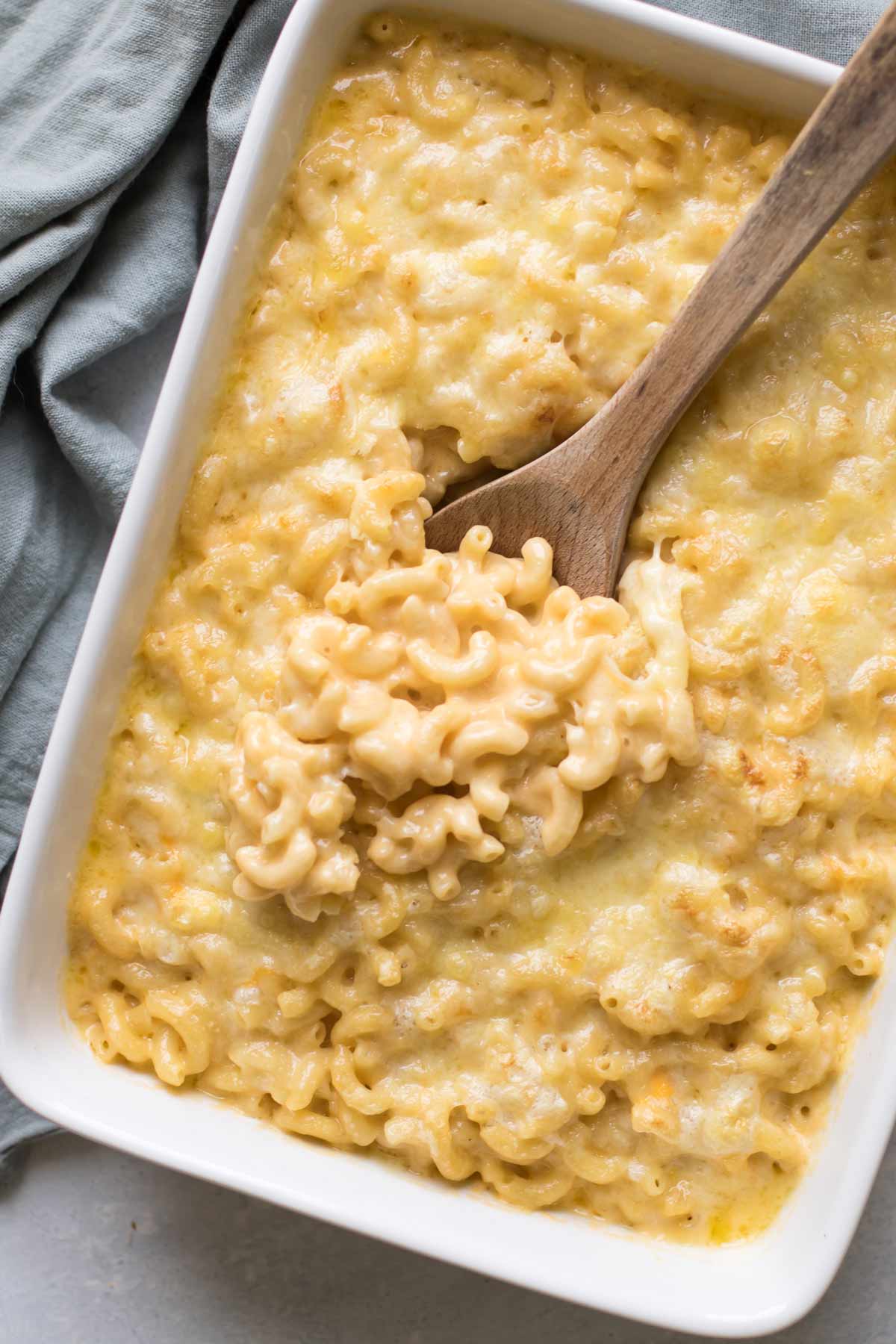 Baked Macaroni and Cheese
Rich and decadent baked macaroni and cheese made with a classic béchamel sauce and two types of cheese. It's rich, creamy, and a perfect side dish for holiday dinners.
Brussels Sprouts Gratin
Fresh Brussels sprouts baked up in a rich and creamy Gruyere cheese sauce and topped with a crispy bacon and breadcrumb topping.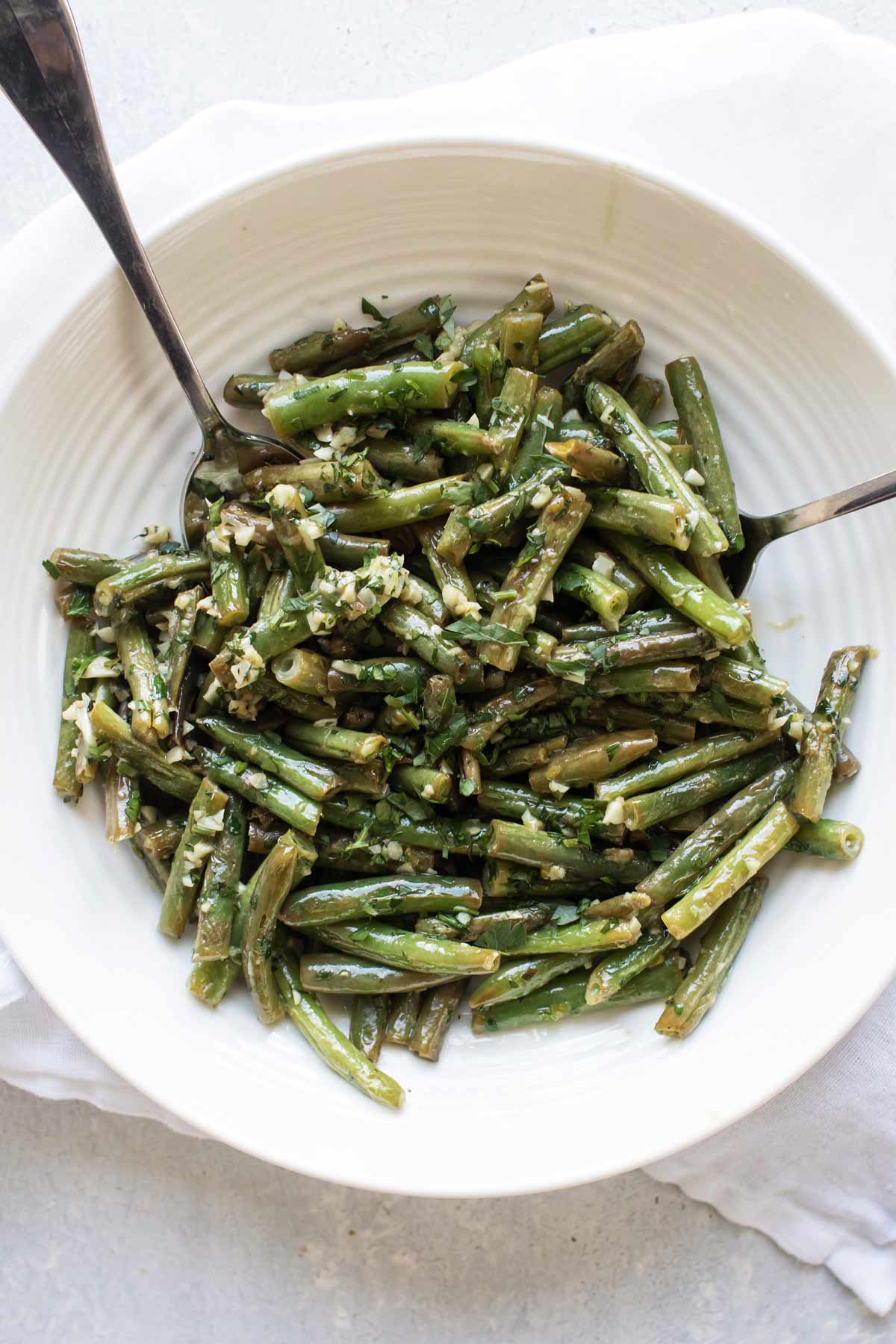 Sautéed Green Beans
This easy recipe combines sautéed green beans with butter, garlic, and lemon for a fresh side dish that pairs perfectly with turkey or ham.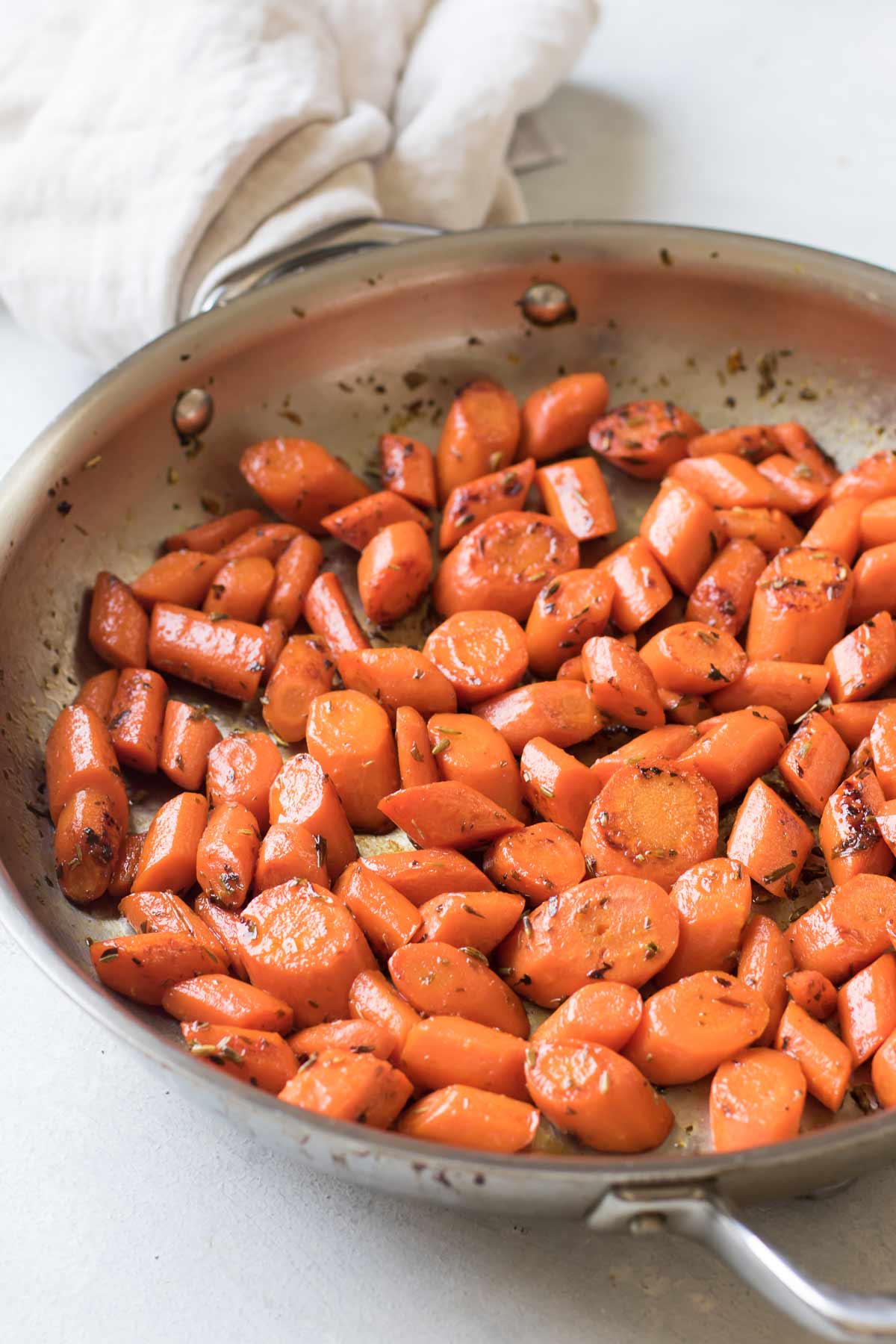 Lemon-Honey Glazed Carrots
These easy honey-glazed carrots are always a crowd pleaser! If you're serving a crowd, you can easily double the recipe. It's really simple.
Easy Crock Pot Mashed Potatoes
Save room on your stove top and use your slow cooker to make mashed potatoes. They are creamy, rich, and go great with lots of holiday main dishes!
Roasted Cauliflower Gratin
Creamy, cheesy roasted cauliflower gratin. This is a rich and decadent side dish that is great for holiday celebrations.
Thanksgiving Desserts
I like pie, but I usually leave the pie-making to people who really love it and, instead, opt for other types of desserts that have an element of surprise. There are a lot of familiar flavors here – pumpkin, cranberries, and pecans – but turned into desserts that don't need a homemade pie crust.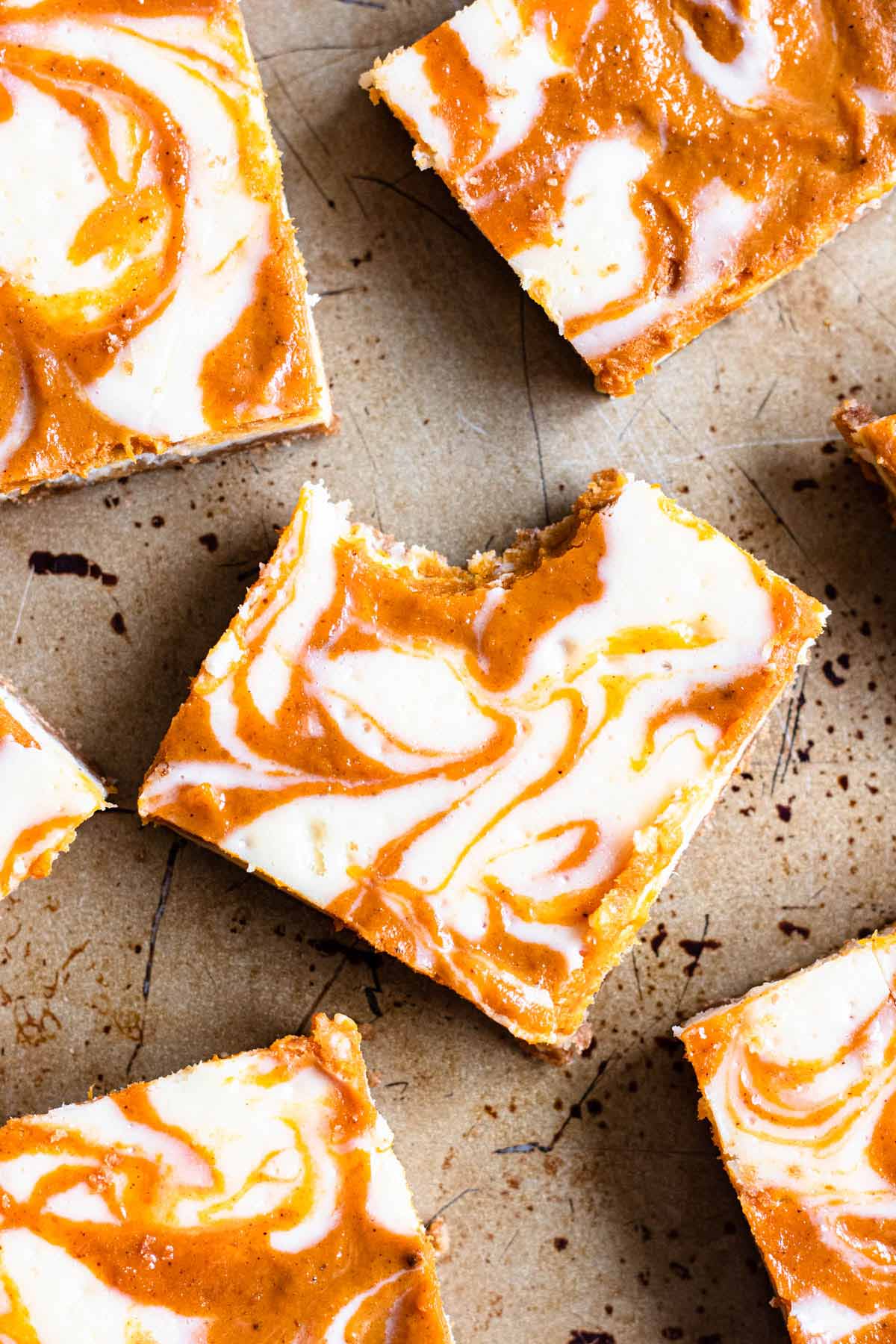 Pumpkin Cheesecake Bars
Cheesecake bars swirled with pumpkin are the best fall dessert. The cheesecake filling is smooth and creamy and every bite has the perfect amount of fall spices. Plus, you can make them ahead and freeze them.
Dark Chocolate Pecan Bars
Decadent dark chocolate pecan bars with a chocolate shortbread crust. They have a brownie-like texture and are so rich and decadent.
Caramel Apple Cupcakes
Caramel apple cupcakes are filled with caramel sauce and topped with cinnamon frosting. The apple cupcakes are soft and tender and every bite has oozing caramel.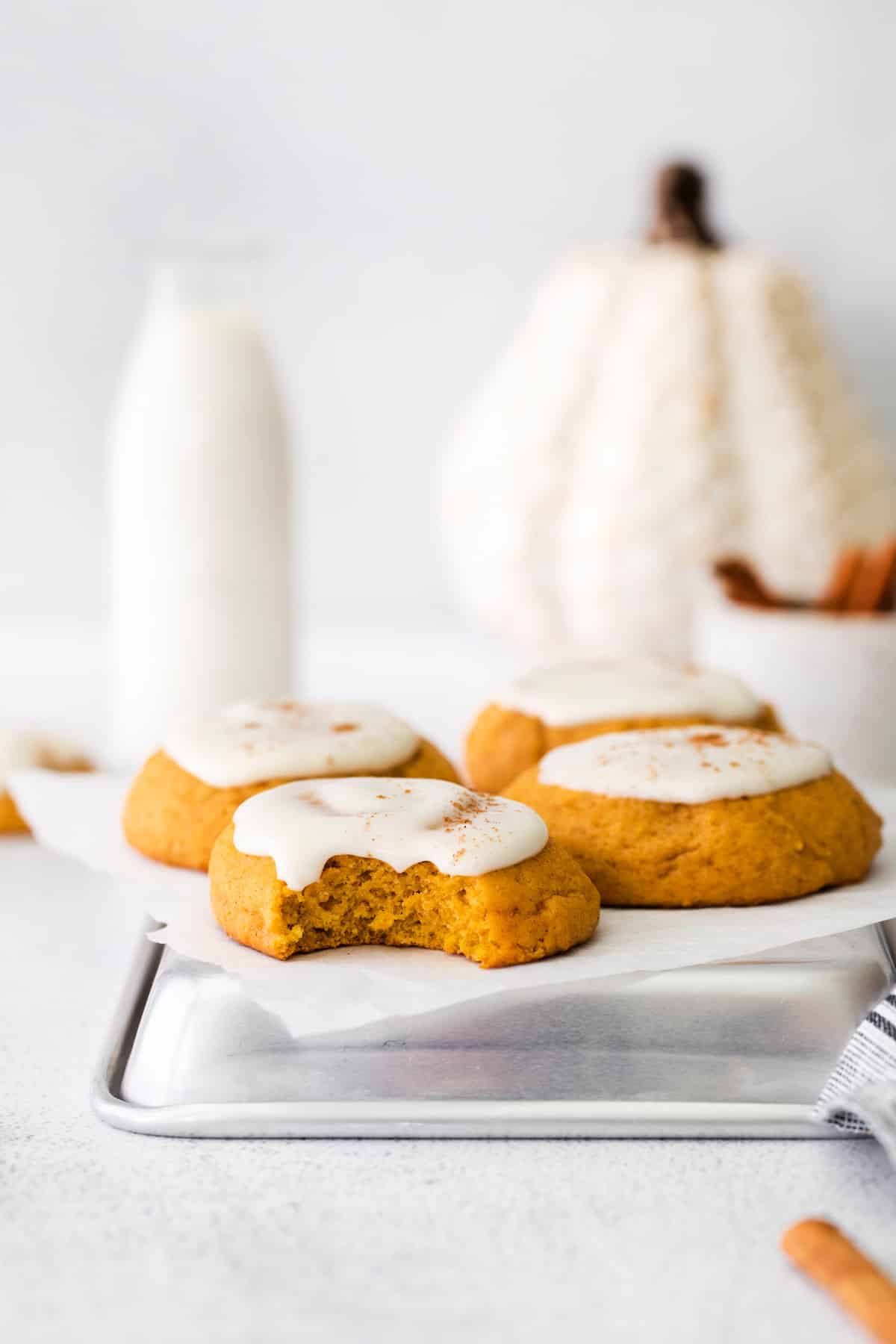 Pumpkin Cookies with Cream Cheese Icing
Soft pumpkin cookies topped with cream cheese frosting are full of fall spices. Plus, this no-chill pumpkin cookie recipe is ready in less than an hour.
Main Dishes
Here are a few of my personal favorites you might like to try! Whether you're hosting a small group or orchestrating a giant Thanksgiving feast, these recipes are great choices.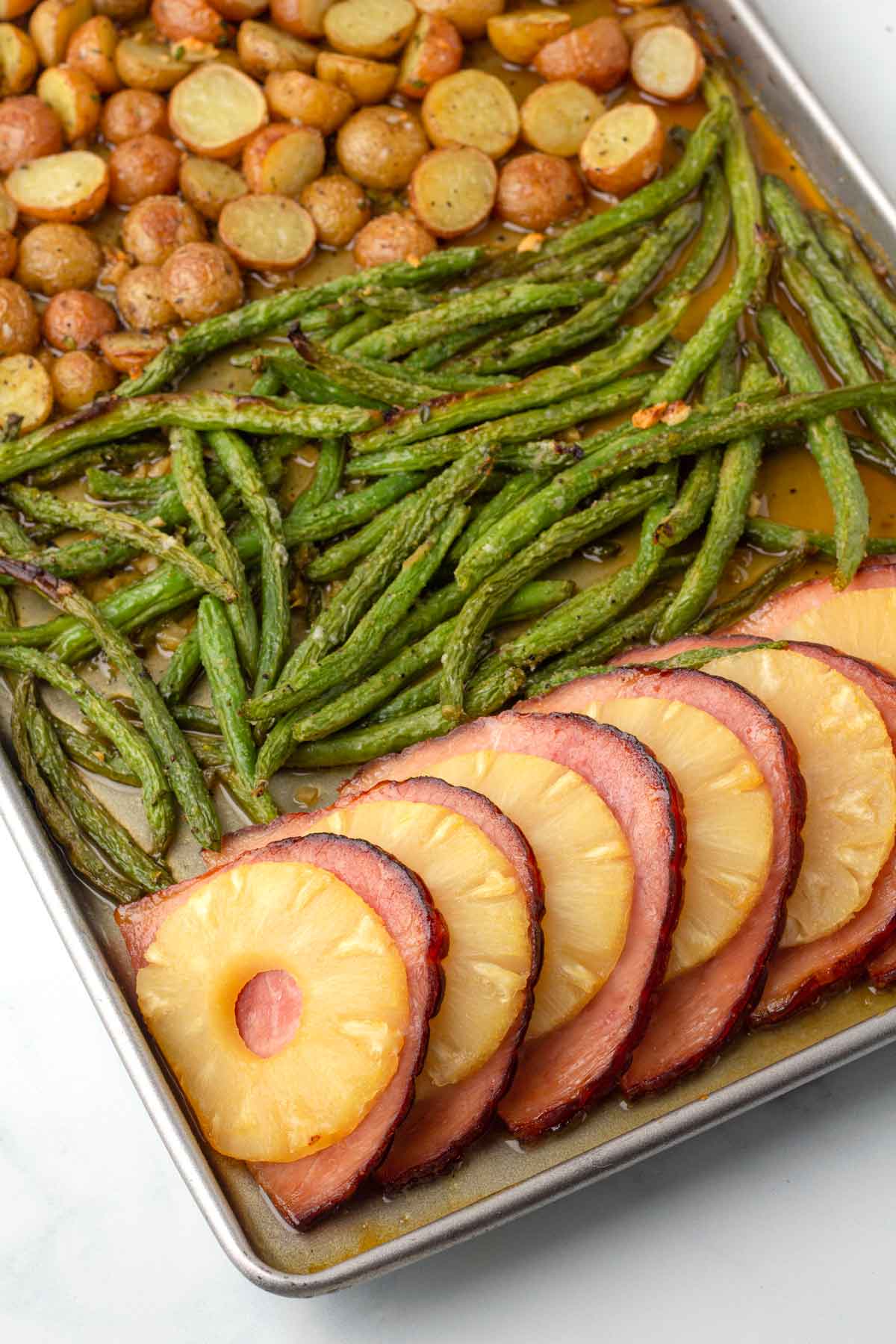 Ham Dinner on a Sheet Pan
If you're hosting a small gathering and want to skip the big turkey, this sheet pan ham dinner is for you!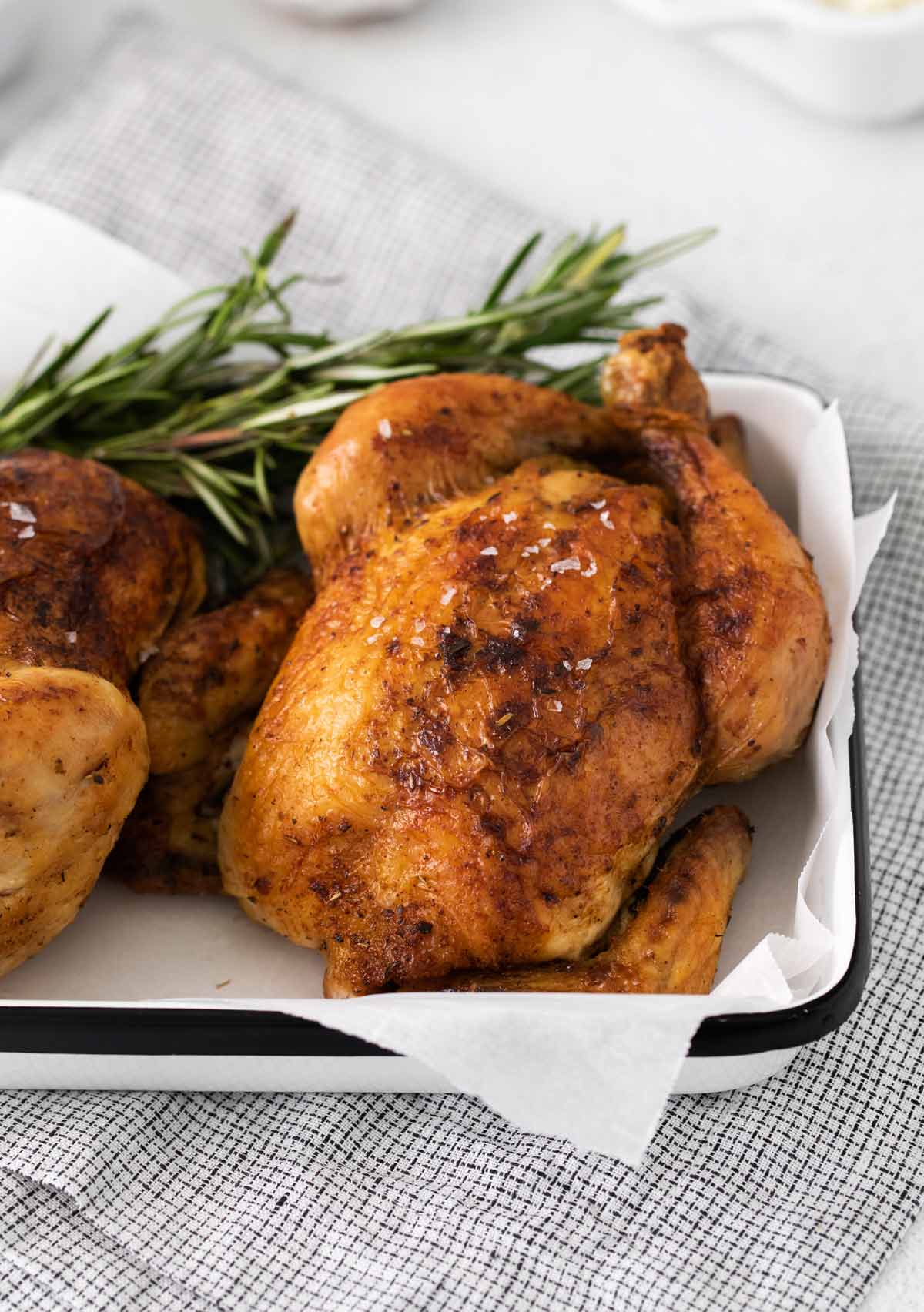 Roasted Cornish Game Hens
Roasted Cornish game hens are perfect for a small holiday meal. They're easy to make and look fancy – not to mention, they're delicious.
Wolfgang Puck's Brined Turkey
I've made this roast turkey at least three or four times for Thanksgiving and it's always delicious! It's great if you're hosting a crowd and the drippings also make the best turkey gravy.
I hope you've found some new Thanksgiving recipe ideas to try this year!
Happy Cooking 🦃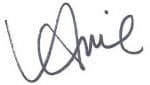 More Holiday Recipe Collections