Need some recipe ideas for New Year's Eve? I've gathered up lots of New Year's Eve snack ideas for you to browse – I hope you find some delicious ways to ring in the new year.
I've gathered up lots of delicious ways to ring in the New Year with some easy New Year's Eve appetizers. Whether it's dips, sliders, finger food, French fries, easy slow cooker recipes, or elegant cheeseboards I'm sure you'll find some inspiration in this list.
BAKED BRIE | Brie wrapped in puff pastry and baked makes a ooey-gooey buttery warm cheese appetizer that looks elegant but is so easy to make.
CHEESE BALLS THREE WAYS – Martha Stewart | Get three different ways to make a classic cheese ball. They're great when you're hosting a crowd!
HOMEMADE MOZZARELLA STICKS | Learn how to make crispy mozzarella sticks! You can make a big batch, freeze them, and have them on hand whenever a craving strikes – like at 10 pm on New Year's Eve!
CROSTINI – The Kitchen Girl | This toasted bread is great for dipping in all the sauces and dips. Plus, it's easy to make!
BLUE CHEESE DIP | Pair this easy dip with chicken wings, veggie sticks, or crackers. It's cool, creamy, and delicious.
CRANBERRY JALAPENO CREAM CHEESE DIP – Lindsey Maestas | Cool, creamy, tangy, with a kick of heat – this easy appetizer has the holiday written all over it!
ITALIAN SANDWICH SLIDERS | These sandwich sliders have three kinds of salami with melted provolone and a tangy kick from banana peppers. They're easy to assemble and bake in the oven until they're toasty-hot!
FOOL-PROOF FONDUE – Serious Eats | This classic is always a party favorite and this recipe is guaranteed to make everyone happy.
SPINACH ARTICHOKE DIP | This warm dip is so easy to make and is great with tortilla chips, veggies sticks, and crackers.
WHIPPED LEMON FETA DIP – My Everyday Table | This dip is creamy with lots of flavor from lemon, garlic, and olive oil. It's light, fluffy, and perfect for scooping up with pita chips.
CHIPOTLE BLACK BEAN HUMMUS | Another easy dip recipe with Mexican flavors. Just combine everything in a food processor, blend, and it's ready to serve.
CHEESY SAUSAGE WONTON CUPS – A Gouda Life | These easy appetizers are made with wontons, sausage and cheese. Bake them up and serve them hot for a great savory snack.
PROSCIUTTO RICOTTA ROLL-UPS – Sprinkles and Sprouts | It doesn't get any easier than these roll-ups and they're beautiful to look at, too. Plus, Claire shares her tips on how many appetizers you need depending on the kind of party you're having. No more guesswork or fear of running out of food.
CAPRESE SKEWERS – Delicious Meets Healthy | If you want something fresh and light, these easy skewers are the answer. Tomatoes and fresh mozzarella on sticks with a balsamic glaze are easy to make and eat.
HOMEMADE GUACAMOLE | Irresistibly scoopable guacamole! This is my go-to simple guacamole recipe – you're just four ingredients and 10 minutes away from this bowl of goodness.
EASY PRETZEL BITES – Rasa Malaysia | Soft homemade pretzels served up with all the dipping sauces sounds like a delicious NYE snack.
SWEET & SPICY MEATBALL BITES | Sweet with a spicy kick and served up bite-sized with toothpicks for easy eating these meatball bites are addictive party snacks. Plus, the sauce has just two(!) ingredients.
GARLIC HERB ROASTED SHRIMP – Joyful Healthy Eats | This is not the sad shrimp cocktail from days of yore – it's an updated full-of-flavor and ready-in-15-minutes shrimp cocktail with garlic roasted shrimp and a super simple homemade cocktail sauce.
CHICKEN PARMESAN SLIDERS | Easy chicken parm sliders with rotisserie chicken and a quick homemade Parmesan cheese sauce! The bake up toasty hot and so delicious.
CRUNCHY TACO CUPS – Kevin and Amanda | And if you want something to go along with the queso these bite-sized tacos are it. You only need five simple ingredients, a muffin tin, and an oven. They've got everything you love about tacos in one bite – crispy taco shell, savory beef filling, and melted cheese.
ONION DIP | For this recipe, you caramelize onions in a slow cooker and then use them to make a creamy onion dip. Garnish it with crispy bacon and fresh parsley or chives for a delicious dip everyone will love.
BACON CHIVE DEVILED EGGS | I can't resist a plate of deviled eggs – especially if they have a bacon garnish!
JALAPENO POPPERS | Jalapeno peppers stuffed with a zingy cilantro-lime cream cheese filling and wrapped up in crispy bacon. These baked bacon-wrapped jalapeno poppers are always a favorite appetizer.
EASY SPINACH DIP – Brown Eyed Baker | Serve this creamy dip in a bread bowl along with all the dippers!
EASY CHEESE DIP | I've never met a bowl of queso I didn't like and this easy microwave version makes it all too easy to indulge in a favorite cheesy snack. Add some chips and dive right in.
PIMENTO CHEESE DIP | This quick 10-minute pimento cheese dip is a simple mix-and-serve appetizer made with sharp cheddar cheese, cream cheese, peppers and mayonnaise otherwise know as a combination of flavors that's hard to resist.
GOAT CHEESE STUFFED MUSHROOMS | Whoever thought to pluck the stems from mushrooms and fill the space with a savory cheese filling deserves a prize. The recipe is an easy one (and totally customizable) and it seems stuffed mushrooms never go out of style – they are always a party favorite.
EASY CAJUN FRIES | Take basic frozen fries to a new level – these Cajun fries are really easy to make and great for snacking!
STUFFED DILL PICKLE APPETIZER – Midlife Croissant | A lot of New Year's snacks are on the rich and decadent side of things, so it's nice to have a snack to balance out all the richness. These stuffed pickles are an easy make-ahead appetizer and are sure to be a bright spot in your appetizer line-up.
HONEY GARLIC MEATBALLS | Break out the toothpicks because everyone will want a taste of these meatballs. This is an easy slow cooker appetizer recipe that will make party prep a breeze.
FRENCH ONION BEEF SLIDERS – Host the Toast | Another slider idea and this time it's French onion soup-inspired beef sliders. You can make 24 sliders at once with this recipe which makes it a great snack if you're hosting a group.
JALAPENO POPPER DIP (OR SPREAD) | This dip is an easy appetizer recipe. You can make it a day in advance and serve it with crackers or chips. Or, use it as a spread to make pinwheels, sandwiches, or wraps. It has all of the flavors of bacon-wrapped jalapeno wrappers but served up cold and creamy as a dip instead.
CROCKPOT LITTLE SMOKIES – Dear Crissy | They might be old-school, but there's a reason they seem to show up at holiday get-togethers: they are totally addictive. You only need three ingredients and a slow cooker for these little smokies, but word to the wise – make a double batch because they'll disappear quickly.
LOADED PIZZA SANDWICHES | If you're craving pizza, get one of those big soft loaves of bread in the bakery section, load it up with all of your favorite pizza toppings, pop it under the broiler, and slice it up for a super easy snack. No delivery or tip required.
RELISH TRAY – Sprinkles and Sprouts | Claire puts a modern twist on this old-school favorite (remember the glass serving dishes with the little compartments?) and shows you how to assemble a beautiful relish tray that's party perfect.
PORK QUESADILLAS | These quesadillas are filled with ground pork, green chile, and cheese. They're baked in the oven so you can make a big batch all at once to share.
WAFFLED PIZZA FRIES – Real Food by Dad | I love a great mash-up and these pizza fries take two of my favorite snacks and combine them for one ultimate appetizer. These look like the perfect savory treat to snack on while the ball drops on New Year's Eve.
BBQ CHICKEN NACHOS | These nachos are loaded with tender chicken, BBQ sauce, and a super simple homemade cheese sauce. I use several shortcuts like rotisserie chicken and store-bought sauce so they're easy to make.
CROCKPOT TERIYAKI TURKEY MEATBALLS – The Rustic Foodie | These meatballs simmered in a homemade teriyaki sauce look like addictive party bites. I love that glossy sauce and I love that you can serve them straight from the crockpot!
CRISPY BAKED CHICKEN SLIDERS | Inspired by the fast-food chicken sandwiches you can't get on Sundays, these little crispy chicken sliders are a baked take on the original fried version. Plus, they are miniaturized because, well, mini food is more fun.
TZATZIKI SAUCE | Homemade tzatziki is so easy to make and can be used in so many ways. Serve it with fresh veggies and pita wedges for an easy New Year's snack.
CHEESE BOARD | A beautifully assembled cheeseboard goes a long way to win friends and influence people at parties plus it's an easy no-cook way to serve a lot of snacks at once. I put together a guide to help you assemble your own edible piece of art using products you can find at your regular grocery store.
SRIRACHA-LIME CAULIFLOWER BITES | Breaded and baked cauliflower florets tossed in a spicy sauce. These sriracha-lime cauliflower bites are an addictive appetizer!
RASPBERRY CHIPOTLE MEATBALLS | You only need 6 ingredients to make these sweet and spicy cocktail meatballs. Simmer them in the slow cooker until it's time to start the party!
HOMEMADE SALSA | It's not too thick or too watery – this salsa has the perfect texture and is always a favorite party appetizer.
GARLIC PARMESAN FRIES | These garlic parmesan fries are so easy thanks to store-bought frozen french fries. All you do is doctor them up with a few ingredients like garlic-infused olive oil, freshly grated parmesan cheese, and chopped parsley.
SHORT RIB SLIDERS – Girl Gone Gourmet | You can prep the short ribs for these sliders in the morning and let them simmer all day in the slow cooker. When it's party time, shred them and serve up with sweet Hawaiian rolls. So easy and so delicious.
APPLE & SAGE PORK SAUSAGE ROLLS | These savory pork sausage rolls are delicious hot from the oven, but they also hold well at room temperature making them a crowd pleaser. Plus, you can make them ahead and bake them later.
BACON GOAT CHEESE SLIDERS | These mini burgers are better than any restaurant and perfect for snacking!
I hope you've found some New Year's Eve party food ideas to try!
Happy New Year and happy snacking!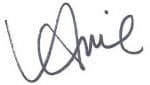 More Recipe Round-Up Collections
Post updated from the archives. First published in December 2018.